A €3 billion (US$3.4 billion) plan to deliver fiber broadband across Ireland has run into myriad delays since its inception in 2019, but officials with National Broadband Ireland (NBI) told Ireland's Committee of Public Accounts (PAC) this week that it was still on track to meet its target by 2026.
The National Broadband Plan (NBP) is the Irish government's effort to connect the unserved parts of the country. NBI – the company established by investment firm Granahan McCourt and contracted to deliver and manage the wholesale fiber network – is responsible for building 146,000 kilometers of fiber, covering 96% of Ireland's landmass, to connect over 500,000 homes.
But in testimony before the PAC, as reported by Irish Examiner, officials from the Department of Communications said NBI is a year behind schedule, and NBI confirmed that just 7,000 rural homes have been connected so far – representing 1% of the target.
Further, NBI told the committee, the company is revising its target for homes passed in 2022 to 130,000 premises. That's 15,000 less than its initial target for 2021, which was then significantly reduced to 60,000 and ultimately missed, reports Irish Examiner.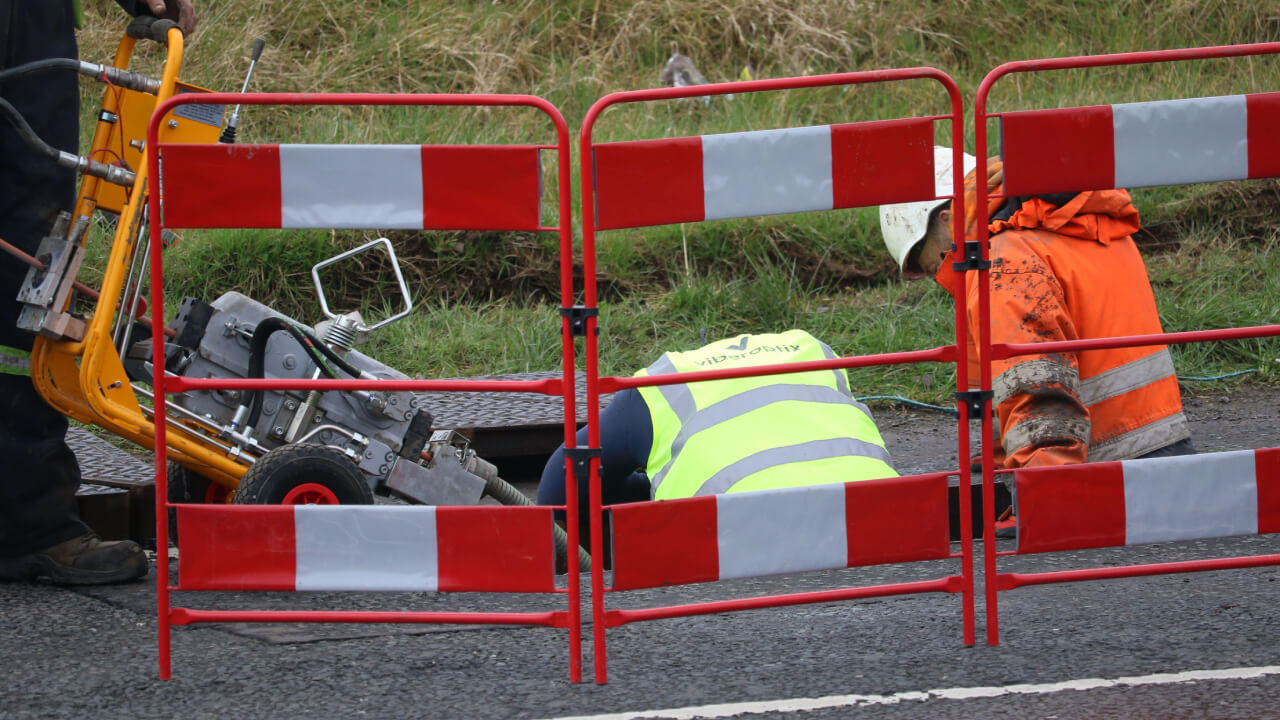 The reasons for the delays, said officials, range from the COVID-19 pandemic to the high costs of €3,000-€5,000 per home passed; as well as issues with existing telecommunications infrastructure from former incumbent operator Eir.
According to the Irish Times, Mark Griffin, accounting officer with the Department of Communications, told the committee that Eir's network of poles and ducts, which is being used to get at the 500,000 premises covered under the NBI, is in worse shape than expected.
"While it was anticipated that elements of the rural network would need to be remediated or upgraded, the extent of the remediation required, particularly in the underground network, is greater than envisaged when the contract was signed," he said.
A map of the fiber rollout on NBI's website showing "where we are working" displays over half of all regions at the initial "Survey Pending" stage of the process. Those areas have an "anticipated date of connection" between January 2025 and December 2026.
Still, in a press release this week, NBI cheered its progress, saying up to 55,000 premises in 22 counties can pre-order services now.
"With surveys completed for approximately 55% of the entire Intervention Area, over 252,000 designs completed, and over 150,000 premises already constructed or currently under construction, we are seeing the rollout gathering significant pace. We have the best and brightest minds working tirelessly on the rollout to deliver the National Broadband Plan as quickly as possible," said CEO Peter Hendrick.
Funding fiber
Ireland is just one of several European countries with a government-funded national broadband plan. France announced a plan in 2020 to achieve 100% fiber coverage by 2025, allocating an initial €280 million ($320 million), followed by an additional €240 million stimulus fund ($264 million). Italy recently announced a €3.7 billion plan ($4.2 billion) program to connect 7 million homes to gigabit-speeds. And the UK government is seeking to reach at least 85% of the country with gigabit-speed broadband by 2025 through its £5 billion ($6.9 billion) Project Gigabit.
Ireland's plan was approved in late 2019, just before the COVID-19 pandemic made apparent how necessary it is to have high-speed broadband everywhere.
"Broadband will be the biggest investment in rural Ireland ever. We can have more people working from home, a better work-life balance, fewer car journeys and fewer greenhouse gas emissions. We can connect better with the world, with family members, with business, with new ideas and new ways of doing things," said former Ireland Prime Minister Leo Varadkar at the time the NBP was announced.
According to FTTH Council Europe, as of May 2021, Ireland ranked among the top five European countries for annual growth in terms of homes passed by fiber, on a list including Belgium (+155%), Serbia (+110%), Germany (+66%), United Kingdom (+65%) and Ireland (+49%).
Of course, getting fiber everywhere is just one part of the equation. As research firm Omdia writes in its 2021 Fiber Development Index, which documents fiber progress worldwide, a national broadband plan must also be accompanied by "national digital strategies" to truly address connectivity gaps.
"Developing comprehensive national digital strategies that ensure citizens can use connectivity in a transformative way to bring about innovation and growth, rather than focusing purely on broadband infrastructure deployment, will be crucial in building the case for fiber deployment and encouraging further investment," writes Omdia.
Related posts:
— Nicole Ferraro, site editor, Broadband World News; senior editor, global broadband coverage, Light Reading. Host of "The Divide" on the Light Reading Podcast.