However challenging it is to solve the digital divide across the US, it's even harder for tribal communities.
According to a 2021 report from the Federal Communications Commission (FCC), 79.1% of the population on tribal lands can access broadband at the minimum speed of 25/3 Mbit/s. That compares to 82.7% of the rural US and 98.8% of urban areas.
Looking specifically at tribal lands in the lower 48 states (or, the US minus Alaska and Hawaii), only 67.3% have access to 25/3 Mbit/s broadband, according to FCC data. Further, that data shows only 46.5% of tribal populations have adopted broadband service.
It's worth noting that those estimates likely undercount the problem by a large margin, given the FCC is still basing its broadband data on flawed and outdated mapping practices. While the FCC was tasked by Congress in 2020 with establishing new broadband maps and data collection processes, it has been slow to get that work rolling.
That leaves communities stuck using bad data as they apply for millions of dollars in federal grants.
For native communities, that's an extra hurdle on an already burdensome process that often results in tribes getting less than they need.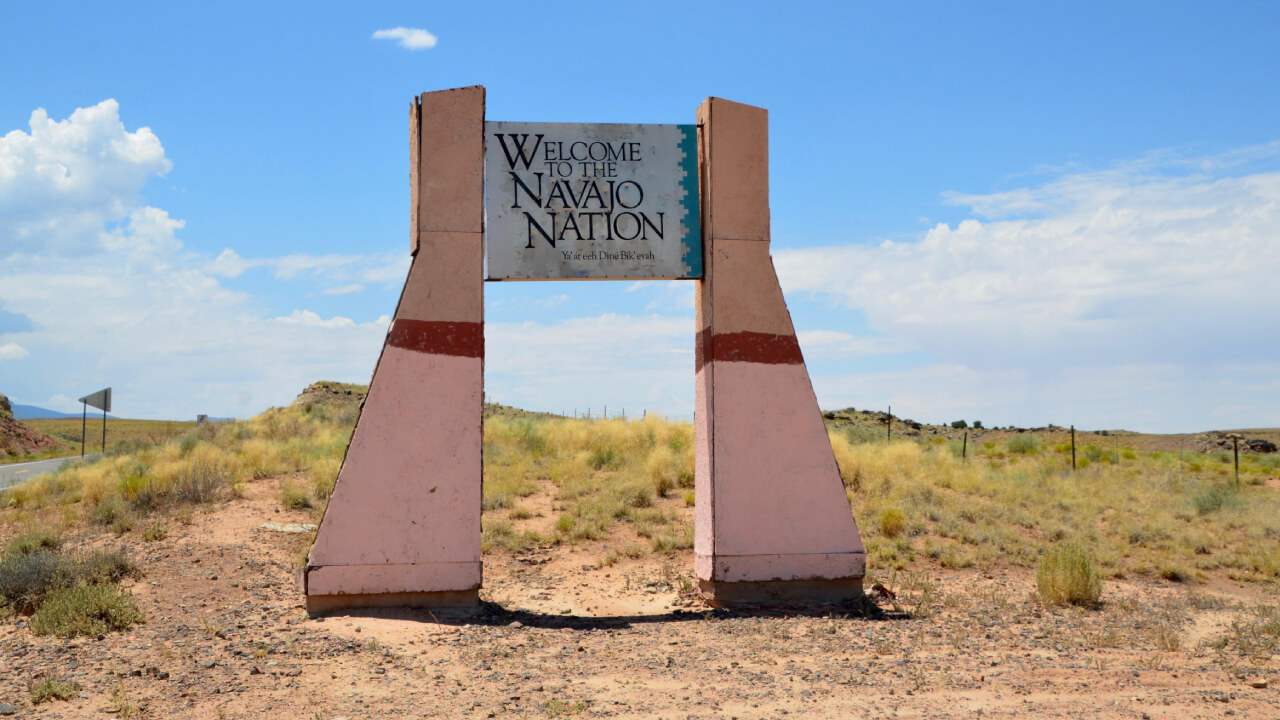 Some of those challenges were aired during a recent roundtable on closing the digital divide in native communities, hosted by the US Senate Committee on Indian Affairs.
Tribal advocates pointed to a recent round of grant funding made available through the Tribal Broadband Connectivity program, established in the 2021 federal budget, administered by the National Telecommunications and Information Administration (NTIA). That program got an initial $1 billion in funding from Congress and an additional $2 billion from the Biden administration's infrastructure law.
With up to $500,000 available for each of the 574 federally recognized tribes in the first phase of the grant process, only about half of tribes applied, said Matthew Rantanen, co-chair of the National Congress of American Indians Subcommittee on Technology and Telecommunications (NCAI) during the roundtable discussion.
"That is a huge identifier that there's not enough capacity in the tribal space around navigating these applications," said Rantanen. "The window was very, very short for tribes to be able to apply. And coming out of COVID, going back into COVID, coming out of COVID, we had tribes that never even got their tribal councils together to be able to put together a tribal resolution to support those applications."
Further, said Rantanen, some of the tribes didn't have adequate Internet access to attend webinars and access information on how to apply for the grants.
"So you missed half of the tribes in the application process. Now $2 billion more is coming through that's directly aimed at tribes. It's coming from the infrastructure bill, proposed to go through the same pipeline," said Rantanen, referring to the NTIA. "But is that pipeline functional?"
Words get in the way
Another barrier during the application process was the way the NTIA wrote the regulations. According to Carrie L. Billy, president and CEO at the American Indian Higher Education Consortium, in Alexandria, Virginia, while Congress specifically included tribal colleges in the Tribal Broadband Connectivity program, NTIA's writing of the rules inadvertently left them out "because the RFP required speeds of less than 25/3," she said.
"That's the household standard. Not a standard for institutions of higher education, or for doing telemedicine or for conducting a business. So we think to address issues like that Congress has to be much more explicit than it was in drafting the legislation to make sure these agencies are really looking at things in a holistic kind of nation-building way."
---
On this episode of The Divide, American Connection Corps (ACC) fellow James Clark shares how he's using broadband to preserve his ancestors' Ojibwe language.
---
To that end, the FCC recently revisited its own language for the agency's $4.2 billion E-Rate program, which helps fund broadband in schools and libraries, to ensure tribal libraries aren't left out. During its January open meeting, the commission unanimously approved a rule change to ensure the definition of "library" within the program includes libraries on tribal land.
As FCC Chairwoman Jessica Rosenworcel explained in a statement regarding the rule change, "in the past if the Tribal library was not designated as an eligible library by a state agency – a designation that can pose problems of sovereignty – they were unable to participate in the program."
With the rule change, tribal libraries can now participate in the current E-Rate funding cycle, she said.
Cost of deployment
For tribal communities lacking broadband connections, every dollar of available funding matters.
As Godfrey Enjady, general manager of Mescalero Apache Telecom (MATI), which is owned and operated by the Mescalero Apache Tribe, shared on a recent webinar sponsored by Adtran, it costs MATI anywhere from $30,000-$40,000 per mile to build fiber on the reservation, which is located in south central New Mexico.
Other, more mountainous communities can see even higher costs. "We've even got areas that are upwards of $140,000 per mile," said Shaun Cooper, executive director of network and technologies, Sacred Wind Communications, a private telco servicing the Navajo Nation in New Mexico.
"We run into an area that has what's called malpaís. You can't drill," he said. "You definitely can't go underground, you need to go above. Unless there are existing poles, you're just gonna bite the bullet and grind your way through every mile."
Sacred Wind, according to Cooper, gets its funding through myriad government sources including USDA loans, USDA Reconnect grants, Community Connect grants, E-rate and FCC auctions. Over 90% of Sacred Wind's customers utilize the FCC's Lifeline program, and "thousands" take advantage of the Affordable Connectivity Program, which provides a subsidy of up to $75 per month for households on tribal land, he said.
When it comes to successfully applying for grants, he advised service providers to stay involved with their tribal entities and to overestimate deployment timelines.
"When you're dealing with government funding... they don't take well to your missing deadlines," said Cooper. "You absolutely need to be realistic about the challenges you're gonna run into and just stay plugged in."
Related posts:
— Nicole Ferraro, site editor, Broadband World News; senior editor, global broadband coverage, Light Reading. Host of "The Divide" on the Light Reading Podcast.