Sam Pratt, CEO of Render Networks, likes to tell a story about his first time arriving in rural Northeast Arkansas where his company was embarking on a fiber network deployment project for a local electric co-op, Craighead Electric Cooperative Corporation (CECC).
While driving on the highway from the airport, "not a word of a lie – a crop duster ... just lands on the runway, right next to the highway," he said. "We are officially in Arkansas."
It's almost too on-the-nose an anecdote about rural America. But Pratt shares it partly to make a point about the area's challenges with Internet infrastructure.
"We're talking about people in this community having to drive 30 minutes to the local library to pick up a wireless receiver, and then do that every week. Or we're talking about people that are having to drive their kids twice a week to a relative's house to do their homework," he said. "It's just a typical rural area that has been underinvested in for a really long period of time."
Indeed, with 44% of CECC's members lacking access to broadband of at least 25/3 Mbit/s, in 2017 the co-op pioneered a $110 million plan to deliver fiber to every household across the region. Render's involvement began in 2018, when it was brought in by electrical supply distributor Irby.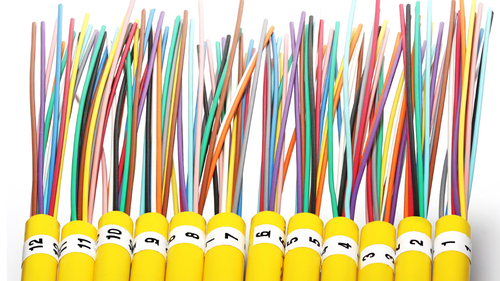 Render, a privately held startup founded in Australia in 2013, is an end-to-end geospatial network construction platform that streamlines the network-build process. According to Pratt, its employees are primarily people with "20 to 30 years experience in building these networks" who understand the typical inefficiencies involved.
"The guys and girls in the field that are building these networks are still using processes that were largely in place sort of three or four decades ago. Believe it or not, tier ones, AT&T will use a subcontractor that will say, 'Well, just give me a piece of paper. I want to know where I need to go. I want to see the design on a piece of paper,'" said Pratt.
What sets Render apart is its use of raw geospatial data for decision making throughout the construction cycle, from scope to allocation of tasks to approval workflows. "There's also just extremely high visibility and control of what's been done in the field," he said.
According to data the companies shared with Broadband World News, CECC's build in Arkansas kicked off in early 2019 with a goal of having 5,000 households passed in two years. But a more efficient construction process allowed them to reach 10,000 locations in that timeframe and come in 20% under budget.
The new ISP, run under a subsidiary of the co-op called Empower Broadband, offers three residential plans: $69.99 for 100/100 Mbit/s; $84.99 for 500/500 Mbit/s; and $114.99 for 1000/1000 Mbit/s. CECC set an initial 30% take-rate goal for the service, which it says "has been significantly exceeded."
In January 2021, Empower announced it was awarded $20 million dollars through the Rural Digital Opportunity Fund (RDOF) to continue toward its overall goal of reaching 27,000 homes and businesses throughout Northeast Arkansas.
Eyes on the prize* (*federal funding)
While CECC's build was Render's first in the US, the startup now has 16 customers across eight states.
"We've gone from like 90% Australian revenue to 90% US revenue" in the past few years, said Pratt.
Companies like Render that can demonstrate success in expediting fiber deployments are well placed to seize the opportunity presented in the US, with $65 billion reserved in the Biden administration's infrastructure package for broadband, in addition to billions spread across other federal programs including RDOF. For rural communities, the task of building out broadband is falling more and more on electric co-ops and municipalities, creating a space for companies with existing telecom expertise to serve as partners.
"If we think about what co-ops have been doing for the last 120 years in the US, it's managing electric infrastructure," said Pratt. "They're generally doing broadband deployments for the first time. What we do at Render is, we're the experts in the room on what data do you need to collect and capture progressively in order to optimize that connection experience?"
Once they get to "customer service mode," said Pratt, the co-ops can manage. "That's what they're good at. What they're not great at is the actual deployment, and that's where a lot of money falls. That's where a lot of inefficiency still exists."
Related posts:
— Nicole Ferraro, site editor, Broadband World News; senior editor, global broadband coverage, Light Reading. Host of "The Divide" on the Light Reading Podcast