Adtran Connect Event – Delivering broadband to rural areas is no small task and Alaska Communications faces that challenge plus the additional hurdle of providing consistent connectivity during a pandemic.
Recently, the COVID-19 pandemic stalled progress on some of Alaska Comm's new satellite service projects, which the operator planned to use to support growing demand for telemedicine and to provide connectivity to rural hospitals.
In a keynote yesterday, Rick Benken, VP of network strategy, engineering and operations for Alaska Communications, shared the operator's approach for bringing broadband to the Alaskan bush, or "villages," plus urban areas such as Anchorage. He also discussed new challenges brought on by the pandemic.
Villages can have a population as small as 50 people, whereas Anchorage has a population of about 300,000. With many villages difficult to access by road and even by plane, Benken stressed the operator's use of customer service techniques that focus first on talking subscribers through troubleshooting connectivity issues themselves. Extreme weather causing frozen ground can also make fiber builds difficult.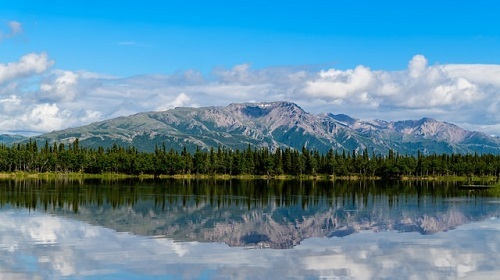 "We still use quite a bit of copper in our network, and we have a lot of fiber builds going on, especially in Anchorage," said Benken. "We're also working with small cell providers and getting fiber out to businesses, but we still use a lot of copper and mainly deploy TA5000's." TA5000 is Adtran's multi-service access node (MSAN), which delivers gigabit over fiber, high-speed Internet over copper, mobile backhaul and Carrier Ethernet services. Where copper lines are already deployed and in "good shape," Alaska Comm provides DSL services, explained Benken.
In addition to copper and fiber, Alaska Comm utilizes satellites in its network. Alaska Comm partners with OneWeb to bring satellite connectivity to villages, and is looking into a potential collaboration with SpaceX. However, Internet connectivity via satellite can be costly for subscribers, so Alaska Comm also utilizes point-to-point (PTP) and point-to-multipoint (PTMP) fixed wireless to deliver broadband speeds of 1MB up and 10MB down.
"PTMP is also used widely for our CAF II [Connect America Fund Phase II] deployments," said Benken. "We're deploying 32,000 Connect America locations – our program is a little different than in the lower 48 states. Our version of broadband here is a minimum of 10MB down and 1MB up, so a little looser than down south. Folks are pretty thrilled with any amount of bandwidth."
Alaska also has a more transient population – some areas are only populated in the summer and many military personnel travel in and out of Alaska frequently.
To deliver connectivity to this mobile population, Alaska Comm provides the Internet Now Service – fiber access that can be prepaid and is "instant on" – subscribers can control when to turn their Internet service on and off, as needed.
For urban communities such as Anchorage, Fairbanks and Juneau, Alaska Comm plans to provide a 60GHz mesh fixed wireless network using Facebook Terragraph technology later this year.
"We're doing this partially for speed of deployment and partially it's the nature of the beast here in Alaska. There are very few aerial facilities, so most everything is buried," said Benken. He added that due to construction challenges, there aren't a significant amount of FTTH deployments in Alaska.
— Kelsey Kusterer Ziser, Senior Editor,
Light Reading