St. Louis, Missouri is set to get an 800-route-mile fiber network, courtesy of business-only fiber provider Everstream.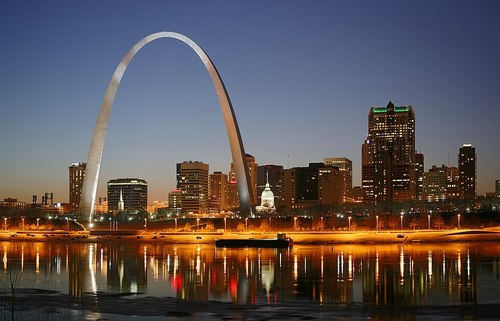 The announcement follows a series of recent moves by the company to expand in select Midwest markets. Earlier this year, Everstream said it would commit $250 million to building out fiber in the region, with plans to enter five new cities: Chicago, St. Louis, Missouri; Dayton, Ohio; Fort Wayne, Indiana; and Louisville, Kentucky.
It also comes on the heels of Everstream's similar expansion efforts in 2019, which included a $70 million network construction, bringing its connectivity services to Columbus, Ohio; Indianapolis; and Milwaukee.
As part of its ongoing Midwest plans, the company has also spent this year acquiring fiber assets, recently closing its purchase of Detroit-based Rocket Fiber, as well as acquiring LightBound fiber assets from DataBank.
The St. Louis expansion by Everstream marks the first new business connectivity provider to enter the region in a decade. Everstream will invest $25 million to build its 800-route-mile network. In a press release, the company said its work will start "with a more than 300-route-mile network spanning the northwest suburbs of O'Fallon, Missouri, and St. Charles, Missouri, where Fortune 500 businesses have large presences."
The build will also include connectivity to a data center in St. Louis' business district "with access to another 34 data centers – and growing – across the Midwest."
According to stats from BroadbandNow, Missouri ranks 32nd in the US for connectivity, but under 30% have access to fiber-optic service. In the state, St. Louis comes out on top with average speeds of 74.4 Mbit/s.
Everstream projects that 150 route miles of its St. Louis build will be lit by the beginning of October, with an additional 150 miles to be lit in the first quarter of 2021.
To support its Midwest expansion, Everstream announced earlier this year that it secured $342.5 million in debt financing from nine banks, with Webster Bank as lead arranger; and CoBank, Regions Financial Corp., Fifth Third Bank and TD Bank as joint lead arrangers.
Related posts:
— Nicole Ferraro, contributing editor, Light Reading