This week Virgin Media connected nearly a million additional homes in Leeds, Bradford and Glasgow to its Gig1 network, allowing the ISP to claim 3.6 million premises passed and therefore making it the "largest gigabit broadband network" in the UK, surpassing BT's Openreach.
Virgin Media says that its Gig1 network offers average download speeds of 1,140 Mbit/s – whereas the UK's average download speed is 64 Mbit/s, according to the latest projections from industry regulator Ofcom.
The expansion is part of the company's "Gigabit Britain" plan to bring high-speed broadband to 15 million UK homes by the end of 2021.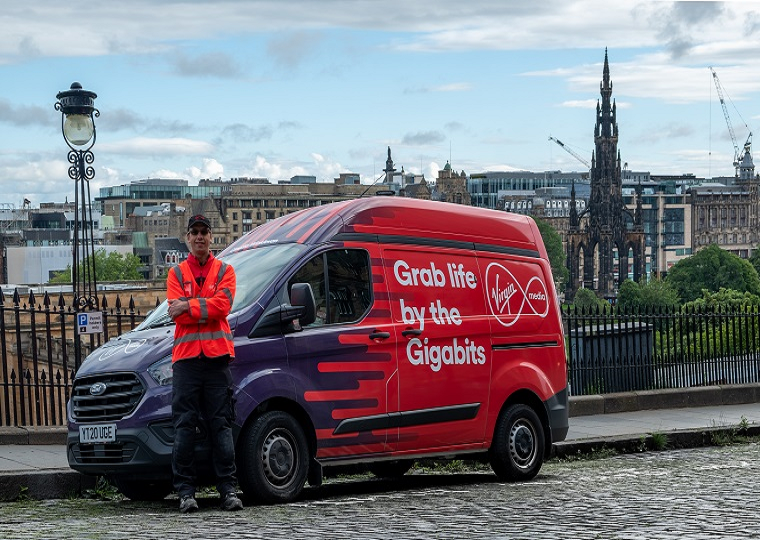 "We set out an ambitious target to roll out gigabit speeds across our entire network of 15 million homes by the end of next year, and we're on track to deliver that promise with Glasgow, Leeds and Bradford being the latest cities to have access to our blisteringly-fast Gig1 service," said Lutz Schüler, Virgin Media CEO in a press release. "We'll be connecting more cities to our gigabit network this year at a speed and scale unmatched by anyone else."
Gig1 works with Virgin Media's new Hub 4 router, which uses DOCSIS 3.1, and is an upgrade on the Hub 3 router in that it can manage multiple devices simultaneously. According to a press release, service pricing starts at £62 (US$82) per month on an 18-month contract "with a guaranteed price freeze for at least 24 months."
Virgin Media's news comes on the heels of a round of boasting from Openreach last week that it would roll out FTTP in the UK's "final third," or the hardest-to-reach regions. Openreach currently passes 3 million UK premises with its gigabit-speed service (which Virgin Media makes a point to call out offers 900 Mbit/s downloads, slower than Gig1) and is in the process of fulfilling its goal of delivering full-fiber infrastructure to 20 million UK homes by the mid-to-late 2020s.
Also in the fiber-frenzied mix is CityFibre, the UK's alternative fiber network provider whose goal is to connect 8 million UK homes through the rollout of "Gigabit Cities."
This week saw a couple of milestones for CityFibre as well, with the completion of its first Gigabit City project in Stirling, and with work commencing in Rotherham where the company says its fiber network with speeds up to 1,000 Mbit/s will "reach almost every home and business in the town."
The UK government has set a goal of delivering gigabit-capable broadband nationwide by 2025. In a blog post last month, Virgin Media said it was on track to "single-handedly deliver at least half of the Government's gigabit broadband ambition four years early." Currently, fiber-based broadband is only available for around 15% of all UK premises.
— Nicole Ferraro, contributing editor, Light Reading