California Bay Area wireless ISP Common Networks plans to offer Gigabit broadband services over unlicensed 60GHz spectrum using rooftop hardware based on the new 802.11ay standard.
The ISP's Peregrine-branded hardware houses Qualcomm's new Talyn chipset, Common's own networking software and software features from Facebook's Terragraph 60GHz technology. (See San Francisco WISP buys Facebook's 60GHz Terragraph equipment.)
The hardware can offer a peak data rate of 4.6 Gbit/s, according to Common Networks, giving it the firepower needed to market and sell a Gigabit offering, which is a step up from its current wireless broadband service portfolio.
There are no pricing details as yet for the 1-Gig service, which is set to debut later this year.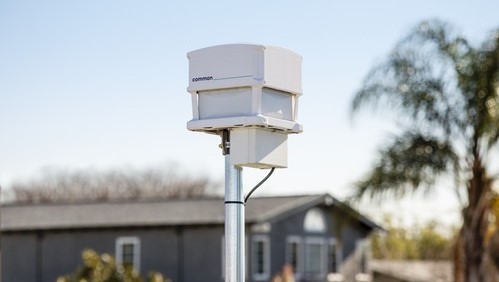 Common Networks' plans aren't limited to a new level of broadband service: The company also plans to expand into 25 new US markets during the next five years.
For more details on the Peregrine hardware, the planned service and Common's expansion plans, read the full story on Light Reading: Common Networks guns for a gig.
— Jeff Baumgartner, Senior Editor, Light Reading