Vodafone is so incensed by the decision-making process and potential implications of Ofcom's "flawed" Business Connectivity Market Review ruling published in June this year that the operator has filed a legal appeal against the UK regulator.
The operator believes the regulation, which is now in force until April 2021 when it will come under a new review, hands further advantage to dominant leased-line supplier Openreach, the wholesale fiber access network division of national operator BT, and will result in Openreach's customers (including Vodafone) having to pay hundreds of millions of pounds more during the next 20 months than under the previous rules.
Talking to the media late Thursday, Helen Lamprell, Vodafone UK's general counsel and external affairs director, said the operator had lodged an appeal with the Competition Appeal Tribunal on August 28 to challenge the regulation of leased lines in the UK, which Vodafone believes has been "based on hope, not evidence" and which could restrict 5G rollout, hold back the development of the UK's digital economy and hand additional market power to Openreach.
Ofcom is not impressed by the appeal, describing it as "extremely" disappointing and driven by commercial interests (see full quote at the end of this article).
The ruling, announced on June 28, relaxed some of the regulatory constraints on Openreach, the dominant supplier of dark and lit fiber capacity to communications service providers (CSPs) in the UK: While rivals such as CityFibre are now investing in rival wholesale access fiber assets, it will be a long time before CSPs can offer residential or enterprise services (or hook up their cell sites, in the case of the mobile operators) without doing business with Openreach.
Prior to June 28, Ofcom "tightly regulated" Openreach's services to ensure "it could not exploit its continued Significant Market Power (SMP) to distort competition," stated Vodafone in briefing notes provided to the media, in which is described Ofcom's regulation as "flawed."
But while the June 28 ruling maintained regulation of Openreach's pricing in areas of the UK where Openreach has little competition, and required the BT division to give competitors physical access to its fibre-optic cables at a price that reflects its costs in areas where Openreach has no competition at all, it gives more freedom to Openreach in areas where multiple options are available or might be available in the future: "Where there is stronger network competition, or prospective competition, regulation will be lighter than existing rules, to allow this competition to flourish," it said. In effect, Ofcom believes the move will encourage additional investment in fiber that can help the UK's digital economy and boost fiber-based competition.
It's that latter clause that has left Vodafone and TalkTalk, which is also appealing against the regulation, with little option but to launch a legal challenge that could last up to a year, noted Lamprell. "We have not taken the decision to appeal lightly -- I don't enjoy litigation. But Ofcom has made a fundamental error and introduced regulation that is not based on hope, not evidence … Ofcom needs to look at its own evidence." Lamprell says the idea that the new rules might encourage future fiber rollout are "misguided … we don't want customers to pay more, for 5G rollouts to be delayed or BT to increase its significant market power."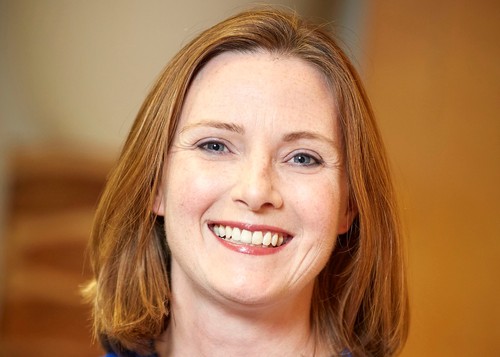 Vodafone believes the new rules are based on regulatory policy and are "future-looking, rather than based on evidence," and leaves Openreach customers such as mobile network operators, enterprises and public sector organizations paying up to £230 million more for the services they need between now and April 2021. (Vodafone says that figure is based on details provided during the consultation period leading up to June 28, on previous and proposed leased line prices and on Openreach's accounts).
Vodafone UK does own some fiber network assets as the result of its 2012 acquisition of Cable & Wireless Worldwide, and is a partner to UK wholesale fiber challenger CityFibre, which is aggressively building out its network in multiple locations around the UK. But Vodafone still needs to use wholesaled lines from Openreach to provide consumer and enterprise services (about half of its annual revenues come from enterprise customers), and Lamprell said the direct additional cost to the operator as a result of the new regulations would likely be in the "millions," but the figure would depend on Openreach's pricing decisions: "Our ability to compete in the enterprise market will be restricted" because leased line prices will be higher than they need to be, she noted.
Lamprell said the decision to appeal was not driven primarily by finances but by the principals underpinning Ofcom's decisions: "Regulation needs to be based on evidence … we can't let this go unchallenged," adding that Vodafone wants Ofcom to reverse its mistake and help the regulator to avoid repeating the same mistake in the future.
Responding to Vodafone and TalkTalk's decision, Jonathan Oxley, Ofcom Competition Group Director, noted in an emailed statement: "Our rules have been designed to boost investment in high-speed data links, which is vital to the UK being a world leader in fibre and 5G technology. This litigation threatens to hold back that progress for people and businesses, so we're extremely disappointed some companies have chosen to put commercial interest ahead of the national interest."
— Ray Le Maistre, Editor-in-Chief, Light Reading, special to Broadband World News