A majority of operators with central office (CO) facilities are planning to adopt some sort of Central Office Re-architected as a Datacenter (CORD) architecture in their facilities during the next two years, according to a survey of operators conducted by research firm IHS Markit.
As part of a broader survey about router, NFV and packet-optical plans, IHS Markit asked network operators about their plans to adopt a CORD architecture in their COs as part of an access network virtualization strategy. Of the operators surveyed, 30% plan to "deploy" CORD -- a next-gen central office architecture developed by ON.Lab -- in 2017 and a further 40% in 2018 or beyond.
That's a significant majority, but what does it actually mean? The number of operators surveyed is quite small – only 20 – but they are the major players, responsible for 36% of global telecom capex, so these respondents are meaningful.
The other key question here is -- what does it mean to "deploy CORD"?
An entire physical CORD architecture – or POD, as the folks at ON.Lab call it – would require the deployment of servers, physical and virtual switches and software and then the installation of service-supporting technology (for example, OLT devices for residential broadband access). This would bring white box hardware, SDN control and virtual network functionality into the access domain, but many observers have noted that building a CORD POD as specified by ON.Lab would only be suitable for a greenfield deployment, of which there are very few these days.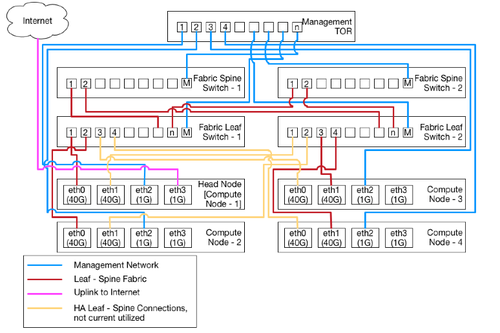 In addition, there are three different 'flavors' of CORD -- residential, enterprise and mobile.
So that exactly are the 70% with CORD plans actually going to do?
I asked IHS Markit's Michael Howard, senior research director and advisor, carrier networks, about the survey and findings. He told me that, as part of the survey, he gave the operator respondents a "definition of CORD, aligned with the CORD website definition… we left it up to the operators to use CORD as they see it." He also noted that the 70% could be referring to any of the three flavors of CORD – further questions were asked about that detail, but that's the kind of detailed insight that is restricted (understandably) to Howard and his research clients.
My takeaway from this is that there are a lot of major operators planning to introduce elements of CORD, of their own interpretation of a CORD POD, into their central offices and I think that's significant: A distributed cloud architecture is, going to be necessary for operators in the not too distant future, I believe, and virtualization and white box technology will need to be deployed if costs are to manageable in the medium- and long-term (if not in the short term).
It'll be interesting to see how different operators – for example, AT&T and Telecom Italia – interpret CORD to suit their own strategies and topologies. And, of course, it's not just the telcos that see value in the CORD model. (See Comcast Becomes First Cable Co to Join CORD & ONOS.)
What's clear is that CORD has captured the imagination of operators, providing them with a model around which they can introduce virtualization to their access network infrastructure.
Of course, operators can also take a different approach, using the CO facilities as a distributed, remote data center facility without adopting the CORD architecture: Howard's research shows that 95% of operators are planning to deploy servers and storage capabilities at "selected COs to create mini data centers to offer cloud services and to use them as the NFV infrastructure on which to run virtual network functions (VNFs)."
— Ray Le Maistre,

, Editor-in-Chief, Light Reading