Innovation From the Edge to the Core – How Regional ISPs Are Bridging the Digital Divide
Date:
Thursday, August 4, 2022
Time:
11:00 a.m. New York / 4:00 p.m. London

The digital divide in North America is leaving millions without adequate broadband. Incumbents operate in "islands" of connectivity, serving densely populated areas and, at a national scale, perpetuating the digital divide in the gaps in between their service footprints. Regional ISPs have a clear role in closing that gap.
These regional ISPs operate in a highly fragmented landscape, including smaller wireless and FTTH incumbents, satellite ISPs, electric co-ops, tribal communities, and municipalities in public/private partnerships. These regional ISPs face the same cyber threats and operational challenges as their Tier 1 counterparts, but with far fewer resources and revenue-generating population density. As a result, many regional ISPs have developed highly innovated business models for access and core technology, partnerships, financing and services.
The discussion will cover:
Three ISPs that have taken an innovative approach to their business, as detailed in a recent STL Partners report
Why regional ISPs need to double down on core security basics such as DDoS protection
How ISPs have created new revenue by offering managed services
Core network capabilities required for IPv4-IPv6 management
Speakers:

Jim Hodges, Research Director – Cloud and Security, Heavy Reading | bio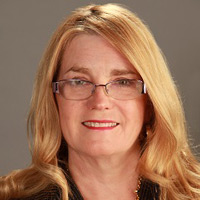 Terry Young, Director of Service Provider Product Marketing | A10 Networks | bio
Jim leads Heavy Reading's research on the service assurance and security impact of the virtualized cloud on the control plane and application layers, both in the fixed and mobile core and at the enterprise edge. Jim focuses on the security impacts that cloud-based technologies such as 5G introduce from a cyber-threat detection perspective, as well as billing and service assurance transformation implications. Jim joined Heavy Reading from Nortel Networks, where he tracked the VoIP and application server market landscape and was a key contributor to the development of Wireless Intelligent Network (WIN) standards. Additional technical experience was gained with Bell Canada, where he performed IN and SS7 network planning, numbering administration, technical model forecast creation and definition of regulatory-based interconnection models. Jim is based in Ottawa, Canada.
close this window
Terry Young is Director of Service Provider Product Marketing at A10 Networks. Terry has 20 years of experience in the telecommunications industry, including AT&T (mobile and fixed businesses), where she developed market strategy recommendations for new business initiatives for AT&T. As a principal analyst for a syndicated market research company early in the 3G technology introduction, her 3G/4G market analysis and forecasts were published by the UMTS Forum. She also previously held positions with several start-up mobile infrastructure and software vendors, including Infoblox and Palo Alto Networks. Terry has an MBA from Arizona State University and lives in the San Francisco Bay Area.
close this window
Alan covers the cable, broadband, and video technology and infrastructure markets, including cable networks and services. In particular, he tracks the markets for new cable, video, and broadband access technologies, including DOCSIS 3.1, Full Duplex DOCSIS, CCAP, DAA, Fiber Deep, FTTH, Coherent Optics, IPTV, OTT video, Gfast, NG-PON, Wi-Fi, and 5G. Formerly a contributing analyst at Kinetic Strategies and One Touch Intelligence, Alan has covered the cable, telecom, broadband, media, and consumer electronics industries for more than 25 years. As a business technology journalist, he previously worked for Crain's New York Business, Cable Digital News, Communications Daily, Multichannel News, Cable World, and Communications Technology magazine, among others. A New York native, he is now based in the Toronto area.
close this window
Mr. Richard is the SVP of Business Development for the Mears Group, supporting OSP construction and Broadband infrastructure services. Todd has expert knowledge of fiber long-haul and FTTX design and implementation.

Mr. Richard has technical knowledge of Data Center Infrastructure requirements and has been developing telecommunication networks for more than 20 years.

Successful in providing fiber optic network solutions that help expand client's revenue streams and working to deliver network solutions that allow the customer to accelerate program schedules.
close this window
Atsuo Kawamura joined NEC Corporation in April 1986. His career started as a software engineer for the development of digital telephone switching system for global communication service providers. In 2012, he became General Manager of Carrier Services Division, responsible for overall network services and solutions for telecom carriers. In 2014, he became Senior Vice President and headed the SDN /NFV business which is the core technology for next generation carrier network. In 2017, he was promoted to Executive Vice President and head of Telecom Carrier Business Unit, supervising the provision of a wide range of end to end telecommunication products and solutions. In 2018, he was assigned to the head of Network Service Business Unit, responsible for network service business to various enterprise customers as well as telecom operators. In 2021, Global 5G business was assigned as his additional responsibility.
close this window
Rich Loveland is the Director of Product Line Management for Vecima's Passive Optical Networking (PON) for fiber-to-the-premise products.

With more than 35 years of experience in the telecommunications industry, Rich has held various marketing, product management, business development and engineering roles at Ciena, Ipitek, Pliant Systems Inc., Nortel Networks, Nokia (Formerly Alcatel-Lucent) and now Vecima Networks Inc.
close this window


Webinar Archive Registration
To register for this webinar, please complete the form below. Take care to provide all required information (indicated in
red
). Press
Register
to complete your registration. If you have already registered for our site or for one of our webinars, you may
login
to register without re-entering your information.
Here's where you can find episode links for 'The Divide,' Light Reading's podcast series featuring conversations with broadband providers and policymakers working to close the digital divide.
As we have for the past two years, Light Reading will present our Cable Next-Gen Europe conference as a free digital symposium on June 21.
Charter has sparked RDOF work in all 24 states where it won bids. The cable op booked about $19 million in RDOF revenues in Q1, and expects to have about $9 million per month come in over the next ten years.
As we have for the past two years, Light Reading will stage the Cable Next-Gen Technologies & Strategies conference as a free digital event over two half-days in mid-March.
Launch of 2-Gig and 5-Gig FTTP tiers in 70-plus markets puts more pressure on cable ops to enhance their existing DOCSIS 3.1 network or accelerate their upgrade activity centered on the new DOCSIS 4.0 specs.
Wednesday, September 14, 2022
1:00 p.m. New York / 6:00 p.m. London
When your broadband business adds new services and connected devices, do they also add complexity, slowing customer support teams as they navigate multiple data sources to uncover connectivity issues? We've worked with hundreds of support teams to help them implement a subscriber experience management platform that gives greater visibility into subscriber issues. They can proactively troubleshoot amid complexity—improving the subscriber experience and raising customer satisfaction ratings like Net Promoter Scores.
Join this webinar with experts from Calix and global research leader Omdia who will share exclusive research about how you can:
Simplify management of numerous data sources with end-to-end visibility
Clear 90 percent of trouble calls in 24 hours and boost NPS +71 using predictive analytics, real-time insights and customer success practices
Avoid common bottlenecks when upgrading to proactive support to ease disruptions to subscribers during implementation
---