With a 4-0 vote on Tuesday, the Federal Communications Commission (FCC) adopted new rules banning revenue-sharing agreements for ISPs and multi-tenant environments (MTEs), requiring disclosure of exclusive marketing arrangements and closing loopholes around indoor cable wiring regulations.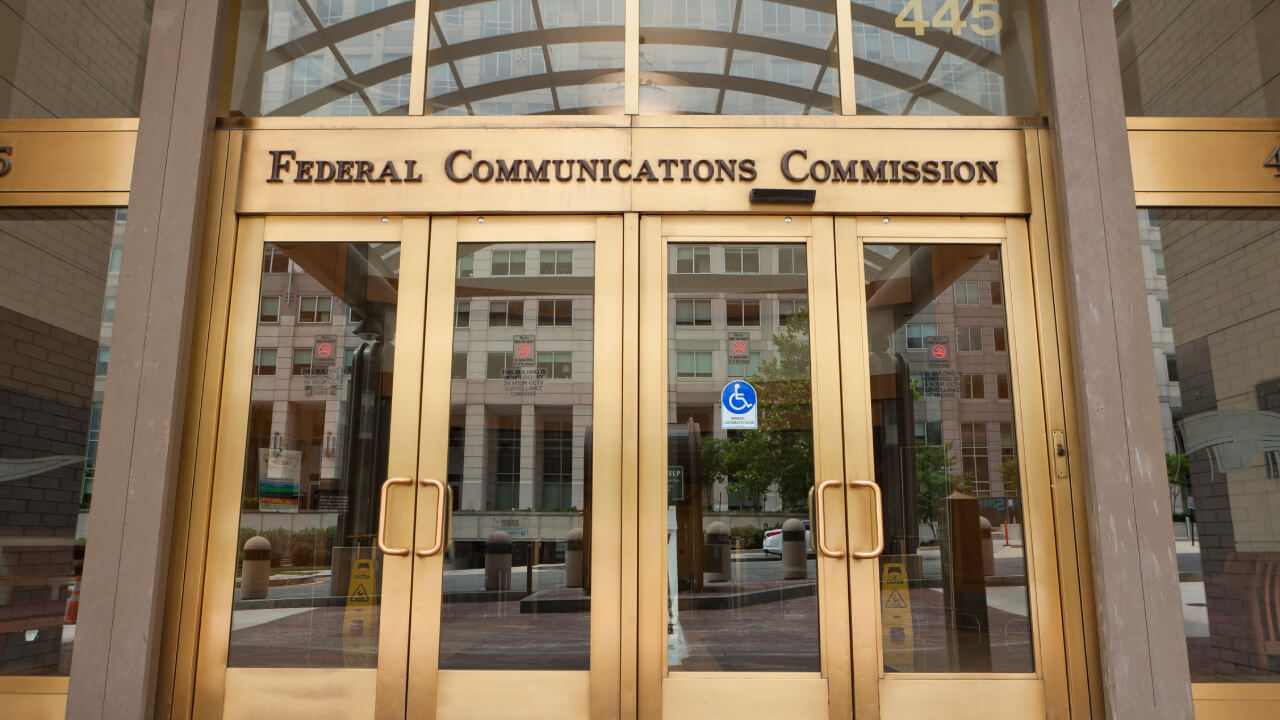 The vote comes after Chairwoman Jessica Rosenworcel's decision in January to propose rules that she said were intended to "halt practices that evade long-existing FCC rules intended to allow tenants to choose their own provider."
Here are some specifics on what's changed for ISPs and MTEs (aka apartment and commercial buildings):
Revenue-sharing crackdowns
The FCC has banned revenue-sharing agreements that it says inhibit competition. Those include exclusive agreements, whereby one provider has a revenue-sharing deal with the building, and incremental revenue-sharing agreements, which is when an ISP increases rev-share with a landlord as more tenants sign up.
Referencing input from providers on the proposed rules, the FCC noted that while Altice called for a one-year transition period for providers to comply with new revenue-sharing rules, the agency settled on 180 days as it "strikes the right balance between giving providers sufficient time to bring their existing arrangements into compliance and ensuring that MTE tenants promptly benefit from the rules we adopt today."
About these revenue-sharing bans, the FCC said: "We find that the competitive benefits of our prohibition on exclusive revenue sharing agreements, in the form of increased subscriber choice and more competitive pricing and service, substantially outweigh the minimal compliance costs associated with this rule."
The commission also said that graduated revenue sharing agreements are "anti-competitive and amount to de facto exclusive access agreements."
Exclusive marketing agreement disclosures
The new rules also require broadband providers to disclose to tenants "in plain language" if they have an exclusive marketing agreement with the landlord, in order to make tenants aware of their choices.
"We find that, based on the compelling evidence in the current record, when only one company has the ability to market its communications services to MTE tenants, tenants often are not aware that other providers can serve the MTE or are given incorrect information that effectively limits their choice of providers – thus negatively impacting competition," said the FCC.
On this rule, the FCC cited comments on the matter submitted from Honest Networks, Consolidated Communications, Crown Castle and Ziply Fiber, which argued that exclusive marketing arrangements create confusion and reduce choice for tenants.
The FCC also noted that it took a less aggressive step than some had called for, writing in its Report and Order, "While some commenters argue we should prohibit exclusive marketing arrangements entirely, in this Report and Order we take this incremental step in light of record developments since the Commission last considered exclusive marketing arrangements in 2010, and we will continue to monitor the impact of exclusive marketing arrangements on competition in MTEs."
Closing wiring loopholes
The other change is a clarification to an existing ruling to prohibit sale-and-leaseback arrangements. This closes a loophole that has allowed some companies to gain exclusive access to building cables.
"Since the 1990s, we have had rules that allow buildings and tenants to exercise choice about how to use the wiring in the building when they are switching cable providers, but some companies have circumvented these rules by selling the wiring to the building and leasing it back on an exclusive basis. We put an end to that practice today," said Chairwoman Rosenworcel in a statement following today's vote.
The FCC noted in its Report and Order that some commenters called the sale-and-leaseback arrangements "beneficial," including the NCTA and The Real Estate Associations, with the latter writing that they "have the very important practical effect of putting [MVPDs] in the same position as the [telecommunications carriers]."
Nevertheless, wrote the FCC: "The record reflects that sale-and-leaseback arrangements take inside wiring out of the hands of incumbent providers, while allowing the incumbent providers to maintain existing subscriber relationships, in furtherance of a practice that is inconsistent with the requirements of the Commission's cable inside wiring rules."
The final rule change announced today was cheered by bipartisan members of the FCC after the vote. Chairwoman Jessica Rosenworcel, a Democrat, said that the rule changes are "important steps that will increase competition." Republican member Brendan Carr said in a statement: "These are important actions that align with Commission precedents as well as the iron laws of economics."
Related posts:
— Nicole Ferraro, site editor, Broadband World News; senior editor, global broadband coverage, Light Reading. Host of "The Divide" on the Light Reading Podcast.