Despite ongoing supply chain pain, the rapid growth of high-speed fiber broadband networks has Adtran executives feeling good about their standing in the industry.
On a call with investors this week, Adtran CEO Tom Stanton and CFO Michael Foliano cited a 61% annual increase in the company's fiber access platforms (140% growth for the past two years) and 64% year-over-year revenue growth for its residential Wi-Fi platforms.
"We successfully grew our business niche strategic market segments despite the supply chain constraints that continue to limit our revenue growth potential and negatively impacted our profitability during the quarter," said Stanton. "We expect these constraints to continue." The company is preparing for that, he said, through portfolio consolidation – such as its merger with optical networking supplier ADVA – and raw material purchases.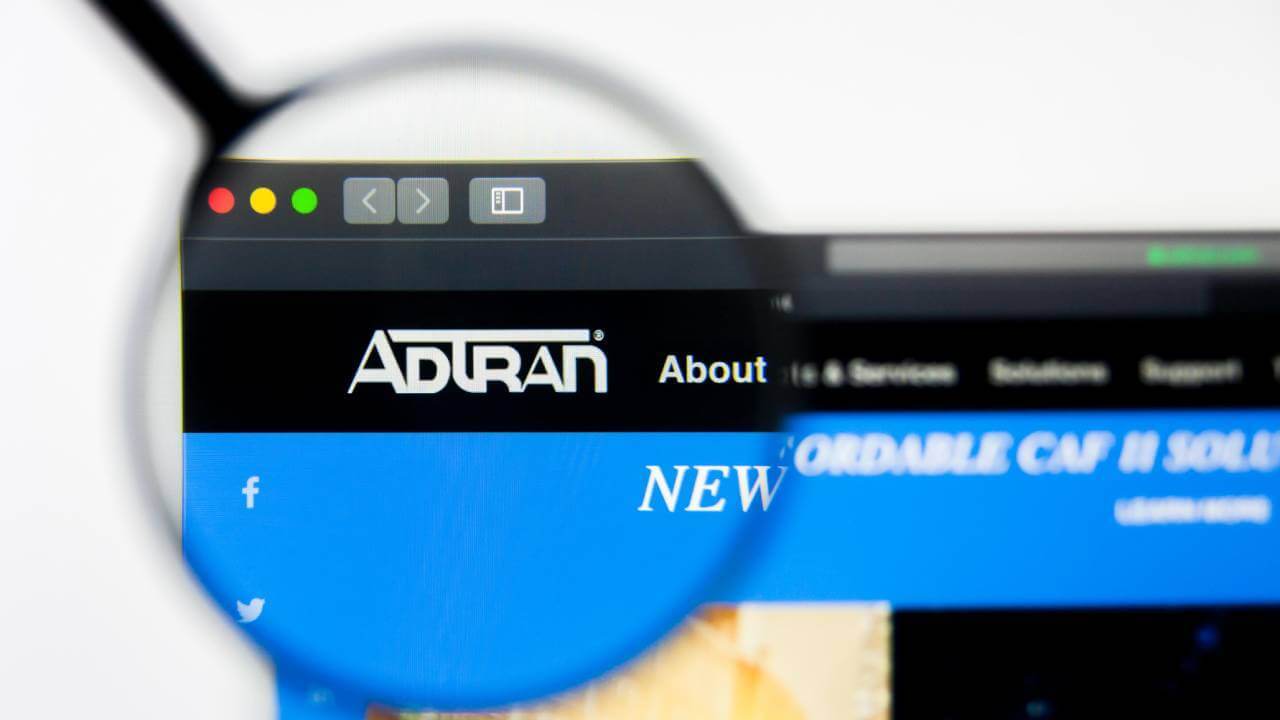 While limited silicon supplies continue to slow revenue growth, executives said Adtran has been managing by redesigning for products that aren't available.
"We're doing a lot of redesign. So we're finding if we don't, if we can't get the chip that we've been using for five years, we're just gonna get a new chip. And we're putting the effort into doing that," said Stanton.
Stanton also cited an increase in Tier 1 customers as contributing to the company's quarterly growth and positive outlook. That includes a national carrier in Eastern Europe that came on board this quarter, marking six Tier 1 fiber customers in the EMEA region, he said.
ADVA merger 'on track'
The executives also noted Adtran's planned merger with ADVA and "the portfolio synergies" between the companies as providing "an optimistic outlook for continued growth."
While he did not provide details, Stanton confirmed the merger is progressing. "We remain on track," he said.
According to a recent press announcement about the merger, the companies intend to combine to create "a leading global, scaled provider of end-to-end fiber networking solutions for communications service provider, enterprise, and government customers."
Fed funding driving 'generationally significant' investment
Executives expressed optimism that Adtran's product offerings and customer diversification are colliding with a period of unprecedented investment in broadband networks driven by federal funding.
"In the US, the $42.5 billion in broadband infrastructure spending, that is part of the Infrastructure Investment and Jobs Act, will lead to significant future opportunities. Meanwhile, tens of billions of funds have begun to be released for RDOF and ARPA. This funding is helping to drive generationally significant investment cycle that we are seeing in broadband spending here in the US," said Stanton.
Similar investment levels are occurring in Europe as well, he said, as the UK and Germany pursue full-fiber networks.
"While these operators shift to next-generation fiber networks, they continue to shift away from high-priced, high-risk vendors," he added. "Adtran is very well positioned to benefit from these transitions."
Financial snapshot
Adtran brought in $154.5 million in revenue for Q1 2022, with a net loss in earnings of $1.1 million and an earnings per share loss of $0.02.
Q1 revenue increased 21% year-over-year, and executives project higher-than-anticipated revenues of $165-$175 million for Q2 2022.
On that projection, Stanton cited "effectively unlimited orders" ahead from all of its customer segments, with material availability being the main constraint on Q2's outcome.
To that end, Adtran's CFO Michael Foliano warned that things could change.
"Looking ahead to next quarter, the continuing effects of the COVID 19 pandemic, the ability of proponents suppliers to align with customer demand and book and ship nature of our business the timing of revenue associated with large projects, the variability of forming patterns from our customer base, as well as the fluctuation in currency exchange rates in international markets may cause material differences between our expectations and the actual results," said Foliano.
In an earnings analysis, research and investment banking firm Rosenblatt Securities called Adtran "a great buying opportunity" and noted the company's efforts to work ahead on supply issues to offset impact to future quarters.
"We see Adtran as a very positive story. Catalysts include Tier 1 Fiber win project ramps in 2022-2023, greater Broadband Stimulus in 2023-2024, and the expected close of the ADVA Optical (ADV, Not rated) acquisition in 3Q22, which looks 35%-75% accretive to first year's EPS," wrote Rosenblatt Securities' Mike Genovese and Joseph Winn. "Overall, we see signs of improving supply chain execution by Adtran in the 1Q22 results and 2Q22 outlook."
Related posts:
— Nicole Ferraro, site editor, Broadband World News; senior editor, global broadband coverage, Light Reading. Host of "The Divide" on the Light Reading Podcast.