Calix CEO Carl Russo doesn't seem worried about a recession.
Not because it's unlikely, but because his business is primed to survive – and maybe thrive – during an economic downturn.
That was his take on Calix's Q1 2022 earnings call this week. When pressed by an investor about the sustainability of the broadband market, Russo noted that – yes – broadband is now understood as a necessity, and that will enable continued spending. But Calix is focused on services that can "excite" subscribers.
"Why is that important? Because broadband sold as a dumb pipe is a commodity. And while it's a necessity, if a competitor comes along with a lower price or a higher speed, you're gonna lose that subscriber," said Russo. "When you're doing what we're doing and helping our customers build what they're building, we are actually ending up helping our customers have very high net promoter scores, very low churn rates."
As a result, Calix's customers are building a "very, very different model, which is actually sort of recession-proof" in that they aren't faced with "competitive issues," he added.
"And if our customers are recession-proof, then actually, we're recession-proof," said Russo.
Indeed, he noted, a recession may even help Calix on the supply side.
"I think, not only is our demand recession-proof, but on the supply side, if there's a recession, I think it actually frees up, in the broad sense, shipping and silicon and might actually benefit us, I'm sad to say ... But I actually think we turn out to be better in a recession," said Russo.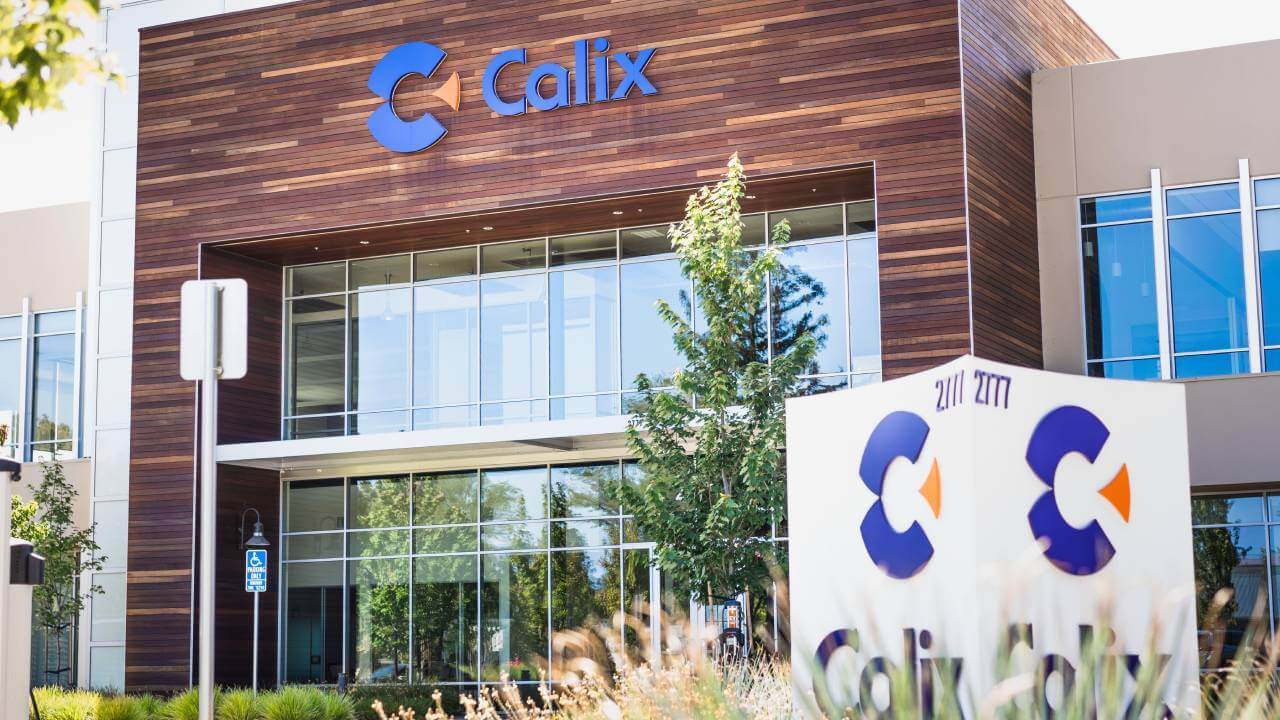 In a letter to stockholders, Calix executives said that the supply chain team outperformed expectations despite continued supply and logistical problems that the company does not expect to "normalize at any time in the foreseeable future."
Success stories
Giving a glimpse into some of the ways it's delivering services that go beyond the "dumb pipe," Calix President and COO Michael Weening pointed to Blue Ridge Cable, an operator with over 250,000 subscribers that is planning to rebuild its existing DOCSIS cable network with fiber.
"They see the significant opportunity ahead," said Weening. "They're looking to us to do things like going well beyond the fiber they provide today, and expanding out with services like Protect IQ," a malware and security service Calix offers.
Weening also discussed Calix Support Cloud, which is helping customers meet federal funding obligations.
"We've actually built full custom testing into it, so that – to meet those government obligations – all of them can, actually simply, without any additional integration, do the testing and provide feedback to the government to ensure that they're meeting their obligations with the broadband funding that you're getting."
With that service, Calix is exceeding 20 million tests per month, said Weening. "No one in the marketplace is even close to what we're doing. In fact, we're replacing competitors at a very rapid pace because their solutions are failing," he said.
Financial snapshot
Calix's revenue for Q1 2022 came in at $184.9 million, a 14% increase year-on-year.
That reflects an increase in revenue from small and medium customers, but a decrease in revenue from large customers compared to the year-ago quarter, "primarily due to lower shipments to Lumen," which has been the case for several quarters.
Looking ahead, Calix is projecting a quarterly increase of 6% for Q2, and an annual increase of approximately 16% for Q1 2023.
"With the first quarter over-performance and second quarter revenue guidance, we now believe revenue growth for 2022 will be between 10% to 15%, accelerating our target financial model range for 2023 that we outlined at our investor day," said Calix execs in their stockholder letter.
Related posts:
— Nicole Ferraro, site editor, Broadband World News; senior editor, global broadband coverage, Light Reading. Host of "The Divide" on the Light Reading Podcast.