In a waiver request filed with the Federal Communications Commission (FCC), Shentel is asking to be relieved of its Rural Digital Opportunity Fund (RDOF) commitments for eight census block groups (CBGs) in Virginia where the state has awarded funding to other providers.
Specifically, the company wants out of its obligation to cover 4,359 RDOF locations in the counties of Fauquier, Frederick, Rappahannock and Rockingham, Virginia.
Should the FCC deny that request, Shentel asks that it "be permitted to default on the eight CBGs without forfeitures or default penalties."
Shentel was announced in late 2020 as one of the winners of the $9.2 billion Rural Digital Opportunity Fund (RDOF) reverse auction, claiming roughly $5.1 million to cover 8,642 locations.
But in its petition for a waiver, Shentel writes that "Virginia is going to subsidize third-party providers to overbuild areas in which Shentel and other providers sought RDOF support."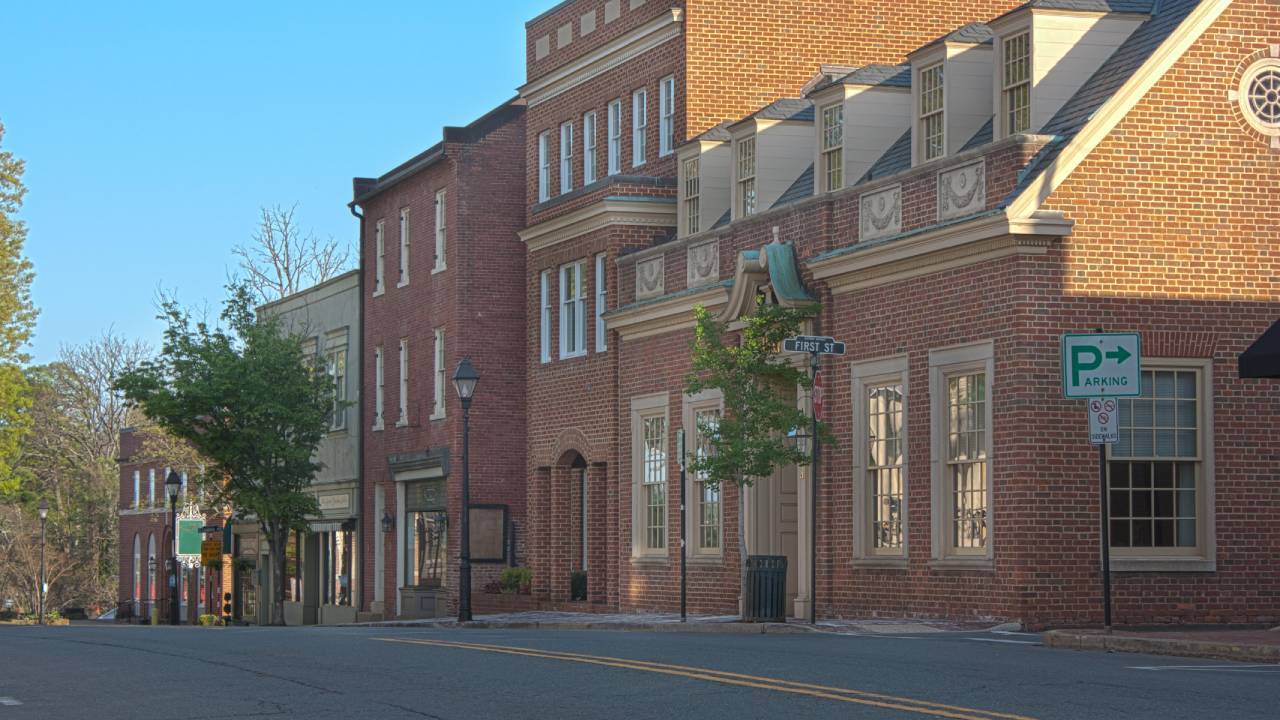 According to the petition, in a review of its awarded census blocks, "Shentel recently became aware that All Points Broadband ("APB"), and the Northern Shenandoah Valley Regional Commission ("NSVRC"), were jointly awarded a $95.3 million 2022 Virginia Telecommunications Initiative ("VATI") grant by the Virginia Department of Housing and Community Development ("DHCD") in December 2021."
All in all, it said, the APB buildout will "overlap and overbuild more than 92% of the locations in the Fauquier County CBG awarded to Shentel, 71% of the locations in Rappahannock County CBG awarded to Shentel, 93% of the locations within Frederick and 100% in Rockingham counties awarded to Shentel."
This isn't Shentel's first waiver request for its RDOF coverage in Virginia. Last year it petitioned the FCC to be relieved of its awards for two CBGs in Orange County, Virginia, covering 107 census blocks, citing a planned 75% coverage from FiberLync and that provider's participation in the state's VATI grant program.
Nor is Shentel the only RDOF provider claiming its awarded locations are already covered in Virginia. Charter submitted a petition for a waiver with the FCC to be relieved of its RDOF obligations for a select number of CBGs in Virginia, as well as in Kentucky, Massachusetts, Missouri and Wisconsin.
State support
In response to a request for comment, Virginia's state broadband office pointed to its filing supporting Shentel's petition.
The letter, signed by Dr. Tamarah Holmes, director of the state's broadband office, says that Shentel's petition "identifies eight Census Block Groups in Virginia where RDOF support is not necessary to ensure the availability of broadband access because those areas are scheduled to be served by All Points Broadband through a partnership with the Northern Shenandoah Valley Regional Commission ('NSVRC')."
The letter adds that, as such, the state broadband office expects that "the FCC would consider the areas in Fauquier, Frederick, Rappahannock and Rockingham Counties as served by state investment."
---
---
That said, it appears Shentel's vacated locations would still need to be filled in with state funds.
As it says in its filing: "Although the VATI award did not include the RDOF census block groups within Fauquier, Frederick, Rappahannock, and Rockingham Counties, DHCD has committed to the counties that it will increase the award to the full grant request of $97.2 million to include the RDOF census block groups of these locations, upon submission of this waiver petition to the Commission by Shentel."
Charter's request also gained state support, as it notes in its own filing: "the relevant authorities—the commonwealth and state broadband authorities in Massachusetts (with one caveat), Missouri, and Virginia, county and state representatives in Kentucky, and the Menominee Indian Tribe in Wisconsin—each support or have no opposition to this request."
Indeed, in a letter supporting Charter's petition, Dr. Holmes told the FCC that the company was awarded for areas already served.
"Although the Commonwealth of Virginia has already invested in the area prior to the RDOF auction, Charter was preliminarily awarded RDOF. It is our expectation that the FCC would consider the area as served by state investment. As considered by VATI guidelines, these areas in Surry County invested in by RDOF were considered served prior to the RDOF auction and are not considered for future state funding to expand broadband access by the Commonwealth of Virginia," reads the letter.
RDOF woes
Whether or not states are in agreement with each petition, these waiver requests nevertheless highlight the ongoing messiness of the FCC's reverse auction – particularly as the process of confirming winners is unfolding simultaneously with states receiving and distributing unprecedented amounts of federal funds to close broadband gaps, some of which may overlap with locations awarded by RDOF, and as federal agencies are under pressure to not subsidize "overbuilding."
Furthermore, RDOF awards were based on national broadband data that is universally understood to be incorrect and a vast undercounting of the digital divide. (A new federally mandated FCC broadband map is expected later this year.)
Indeed, the FCC's ongoing effort to resolve long-form RDOF applications and finalize awards has left some communities concerned about where that leaves them when it comes to applying for other federal funds, as a group of senators expressed in a recent letter to Chairwoman Jessica Rosenworcel.
Last week, in response to that letter, Rosenworcel reminded senators that – under former Chair Ajit Pai – "too little data work was done to clean up agency maps in advance of the auction, resulting in a rash of initial funding decisions supporting areas where broadband is already present." She added that the Commission has since taken a series of steps to address problems before funding is made available to successful bidders.
"Overall, the Commission has resolved 360 of the 417 long-form applications that were filed, and we will continue to resolve applications as expeditiously as circumstances permit," she said.
Related posts:
— Nicole Ferraro, site editor, Broadband World News; senior editor, global broadband coverage, Light Reading. Host of "The Divide" on the Light Reading Podcast.