In a letter to FCC Chairwoman Jessica Rosenworcel, a bipartisan group of senators expressed concern about ongoing issues surrounding the Rural Digital Opportunity Fund (RDOF) and requested answers for their constituents.
As per the senators' letter, dated March 18 and released on April 15, several communities are still awaiting answers on the authorization status of their RDOF provider's application and are concerned that the delay and lack of clarity could prevent them from receiving other federal funds.
"Communities in our states need clear and timely guidance from the FCC that help them to understand the federal funding resources available to them and their eligibility to access different federal resources in order to leverage these historic investments in broadband," reads the letter, signed by Senators Amy Klobuchar (D-MN), Tina Smith (D-MN), Joe Manchin (D-WV), Shelley Moore Capito (R-WV), John Thune (R-SD), Roger Wicker (R-MS) and Jerry Moran (R-KS).
Specifically, the senators outlined three questions for the chairwoman.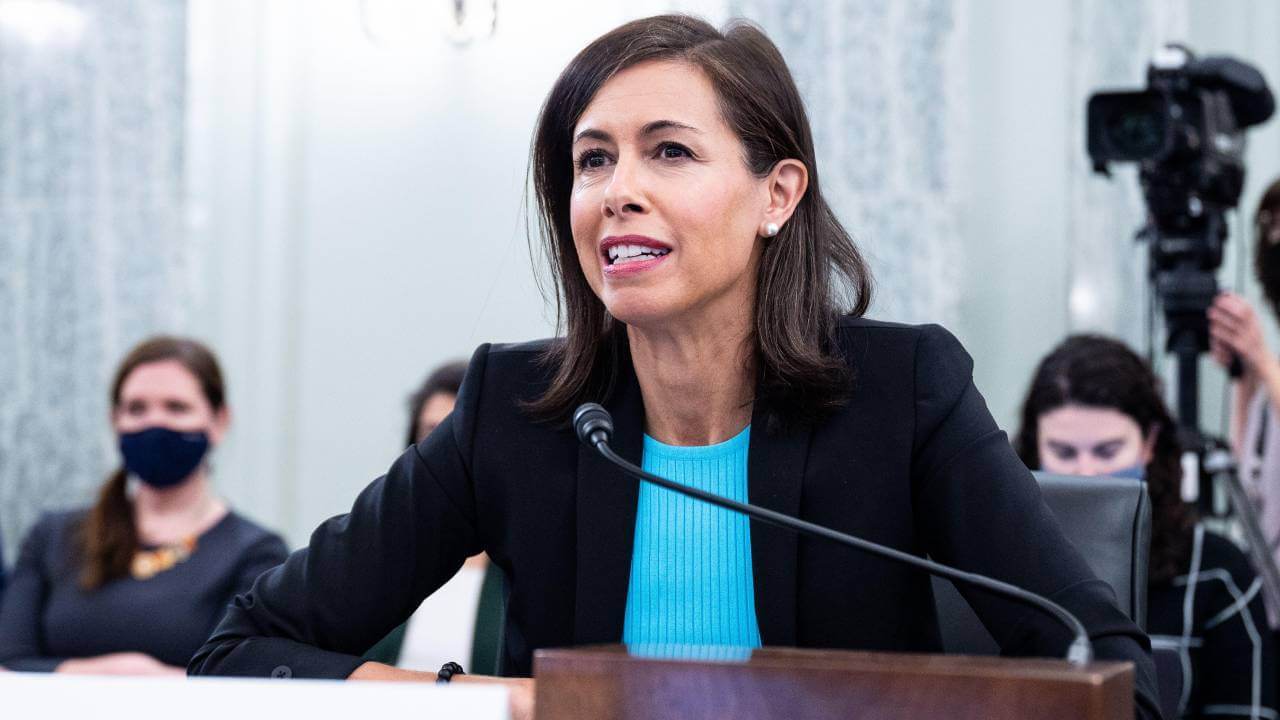 First, they requested an update on the FCC's efforts to default bids of entities that failed to demonstrate eligible telecommunications carrier (ETC) designation.
Second, they asked whether the FCC is coordinating with other federal agencies charged with distributing broadband funds, such as the National Telecommunications and Information Administration (NTIA), the Treasury Department and the US Department of Agriculture.
And third, the senators asked how the FCC will redistribute funds and address the lack of service in areas where a long-form bidder is rejected.
In a response, Rosenworcel reassured lawmakers that the Commission is working expeditiously to address a range of oversight issues that caused initial funding to be designated for "questionable locations" and to unqualified bidders.
---
Related: Industry groups to NTIA: Learn from RDOF and fund 'competent' providers
---
She also highlighted the work that's gone into resolving these problems thus far and noted that at times "more than 50 staff from across the agency" have been at work on resolving RDOF.
"To date, the Commission has announced over $5 billion in funding in 47 states to bring broadband to over 2.8 million locations. To put this progress in context, the $5 billion approved for funding is more than three times what was approved for the entire Connect America Fund Phase II auction, which was the largest broadband reverse auction before RDOF," said Rosenworcel.
The Chairwoman added that the FCC has so far resolved 360 of the 417 long-form applications that were filed.
Regarding senators' concerns on ETC designations, Rosenworcel confirmed that – in line both with RDOF and Section 214 of the Communications Act – preliminarily successful bidders that did not secure ETC were removed from the program. However, she added, "state ETC designation proceedings can involve complicated litigation and some pending applications involve state ETC proceedings that have not yet concluded."
One example of this popped up on Monday, with Resound Networks, LLC filing a supplemental to its ETC waiver request, initially submitted in June 2021, to confirm that "on April 7, 2022, the Oklahoma Corporation Commission issued a Final Order Designating Resound Networks, LLC As An Eligible Telecommunications Carrier ("Order") in census blocks in Ellis and Beaver counties in Oklahoma." Resound Networks – a fixed wireless provider delivering service in Texas, Oklahoma and New Mexico – was one of the top ten RDOF winners, receiving $310.68 million to cover 219,239 unserved locations in seven states.
Stop, collaborate and listen (to rural constituents)
On the subject of interagency collaboration, Chairwoman Rosenworcel reassured inquiring senators that – as per a 2021 agreement regarding broadband deployment funding – the "FCC, NTIA, and RUS share information on a regular basis about our respective funding programs, including the entities seeking and receiving funding to provide service in a given area, the speed and technology funded, and the terms and conditions of the funding under the law."
Further, she confirmed that areas where a winning bidder's long-form application were denied are deemed by the Commission to be eligible for other federal funding.
Rosenworcel also used her letter to remind lawmakers of the FCC's recent creation of a Rural Broadband Accountability Plan (RBAP), "to monitor and ensure compliance for universal service high-cost programs" like RDOF.
RBAP, she said, enhances existing audit and verification procedures by doubling them in number, conducting on-site audits "and focusing audits and verifications on the largest winning bidders."
In a public notice on April 15, the FCC announced its eighth funding round for RDOF. That announcement authorized support for 1,345 bids from roughly 40 providers, which include a mix of smaller providers and electric cooperatives, alongside wins for Windstream in New York and Florida, and Time Warner Cable (now part of Charter Communications) in North Carolina.
Related posts:
— Nicole Ferraro, site editor, Broadband World News; senior editor, global broadband coverage, Light Reading. Host of "The Divide" on the Light Reading Podcast.