The US is preparing to unleash $65 billion in broadband funding, allocated through the Biden administration's bipartisan infrastructure law, with the bulk of that funding to be administered by the National Telecommunications and Information Administration (NTIA), through grant programs totaling $48 billion.
The largest chunk of that – $42.45 billion – is for the Broadband Equity, Access, and Deployment program (BEAD), which will make grants available to states to fund broadband deployment and adoption in underserved areas.
In comments on the rulemaking process, due on Friday, February 4, advocates from the wireless and fiber industries continued fine-tuning arguments around speed and competition that have dominated the broadband policy discussion.
Here are a few areas still being debated:
Thou shalt not overbuild
There is general industry agreement that federal funds should not be used to "overbuild" broadband in areas before serving the unserved, but opinions vary on how to achieve that.
In its comments on NTIA's BEAD program, the Wireless Internet Service Providers Association (WISPA) said that the agency must ensure that funds "are not used to overbuild locations that are already served with 100/20 Mbps or faster service."
The association goes a step further to say that locations served by "at least one provider offering 100/20 Mbps or faster service should be excluded from BEAD funding because private investment, or investment from other government programs, has eliminated the need for support," according to comments submitted by Louis Peraertz, WISPA's VP of policy.
The same should go for areas where a provider is a recipient of other federal broadband grant funds "or has filed a pending application for those programs proposing to deploy 100/20 Mbps or faster service within a given time frame following funding authorization," said Peraertz.
In a recent conversation with Broadband World News, Shirley Bloomfield, president of NTCA – The Rural Broadband Association, also cautioned against overbuilding with NTIA funds, saying "to put federal support to compete against federal support just becomes a losing proposition."
However, NTCA's comments on the matter take less of a hard line than WISPA's and leave room for collaboration.
"For example, to the extent that another federal or state program is 'funding broadband' at 100/20 Mbps, but a provider applying for BEAD commits that it will instead upgrade the network to deliver 100 Mbps symmetrical or Gigabit broadband, it makes sense as a matter of economics and public policy to have the programs work in concert toward that outcome," said NTCA's Michael R. Romano, SVP of industry affairs and business development, and Brian Ford, VP, federal regulatory in submitted comments.
At a recent Senate hearing on broadband funding through the infrastructure law, Commerce Secretary Gina Raimondo sought to tame Senators' fears of spending federal funds on building more broadband in areas where it already exists, saying that unserved areas would be prioritized.
"This money is explicitly prioritizing unserved and underserved. That doesn't mean some of the money won't go to places that already have coverage. And by the way, that competition will bring down prices and that's not a bad thing," said Raimondo.
"But what I will commit to you is, we are not going to spend money quote unquote overbuilding until first, we are certain that everyone who's unserved and underserved has coverage. That's the whole point of the program."
Funding fiber
While the infrastructure law takes a "tech-neutral" approach to America's digital future, the fiber industry has set its sights on the rulemaking process to ensure most of that funding goes toward a full-fiber future.
"The administration is definitely pro fiber. But you know, when the politics get in, there's gonna be a lot of pressure to do the wrong thing. And so we need to make sure we support the administration and Congress and to be able to fulfill their vision," said Gary Bolton, president of the Fiber Broadband Association (FBA), in conversation with Broadband World News in December.
Since then, the Treasury Department in January issued a final rule in fiber's favor on COVID-19 relief projects funded through the American Rescue Plan (ARP), encouraging governments to "prioritize investments in fiber-optic infrastructure wherever feasible." It further expanded eligibility for grants to areas with an "identified need for additional broadband infrastructure investment" including those with a "lack of access to a connection that reliably meets or exceeds symmetrical 100 Mbps download and upload speeds."
That rule has been a point of contention with the wireless industry, and with Senate Republicans who sent a letter to Treasury Secretary Janet Yellen last week arguing that the final rule "increases the risk of overbuilding existing broadband investments."
Referencing Treasury rules in their comments to NTIA, WISPA's Peraertz said: "The Infrastructure Act, thankfully, established different speed requirements than the Department of Treasury rules that have led to inefficient use of taxpayer funds and foreclosed cost-effective deployments at the starting gate."
Calling fiber a "very useful technology in many cases" WISPA makes the argument that it "is more expensive to deploy, takes more time to deploy, requires extensive permitting, and may not be cost-effective to deploy for more remote locations."
By contrast, said Peraertz, "fixed wireless technology enjoys many advantages and can meet the statutory criteria of 'speed, latency, reliability, consistency in quality of service.'"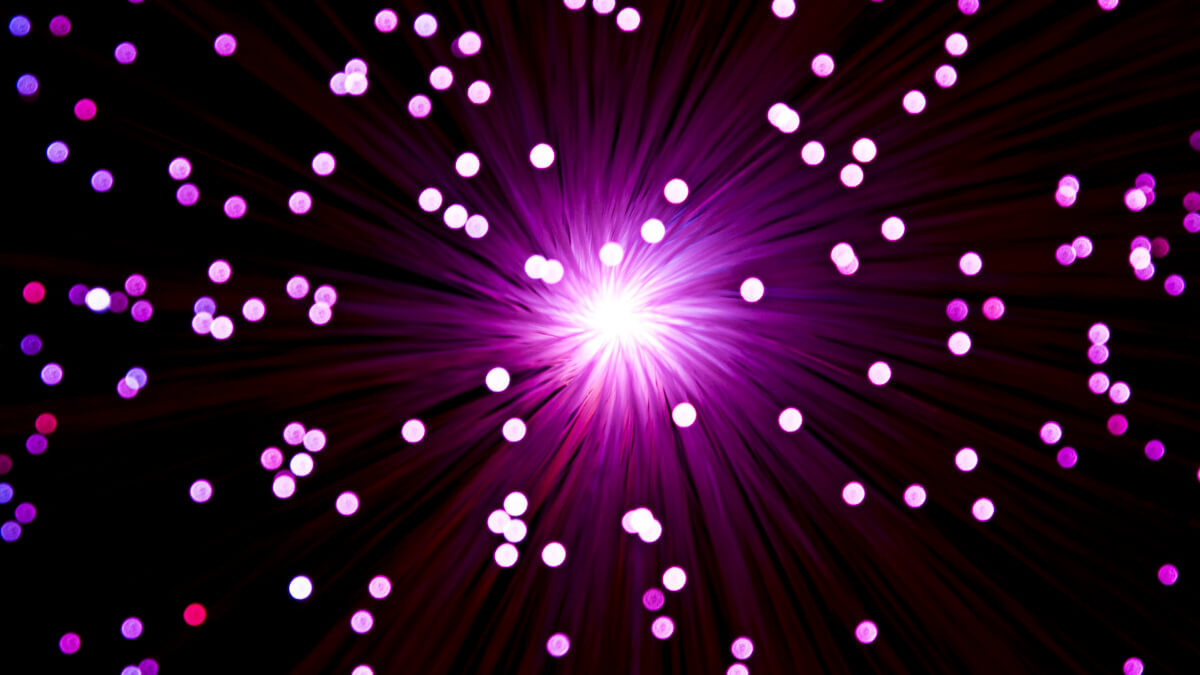 The Fiber Broadband Association disputed that in its own comments, saying "fiber networks can be deployed cost effectively (based on lifetime costs) in virtually all areas of the country, including in less dense areas, because of the higher take rate."
"Contrary to some perceptions, the economics of deploying all-fiber in rural areas do not vary considerably from urban deployments. A September 2020 report by MoffettNathanson explained that the higher costs to deploy all-fiber networks in rural areas as compared to urban areas is largely offset by greater penetration. And this does not even account for the long-term costs savings from fiber's lower maintenance and upgrade costs," said FBA's Gary Bolton in submitted comments.
Noting the Treasury ruling, Bolton added that FBA urges "the Assistant Secretary to deem an all-fiber network project as a 'Priority Broadband Project.'"
NTCA – The Rural Broadband Association also argued that NTIA should prioritize fiber deployments.
"Some will undoubtedly cry foul at such a proposition, arguing that 'technological neutrality' dictates every provider must be on equal footing. But 'technology neutral' requires no such thing – there is no requirement all technologies, regardless of real-world capabilities, be treated the same."
Rather, NTCA added, "to not afford fiber a priority in scoring would be to ignore the distinct call of Congress to recognize the specific and distinct value of scalability as a matter separately from speed alone." The organization cautioned against wasting a "once-in-a-generation" opportunity on non-scalable technology and "relying on vague promises that networks not yet proven to be scalable over time will somehow magically be able to scale for future demand at some undefined point in time."
Indeed, to that point, WISPA also argued that NTIA should "not require an upgrade path to be table stakes to apply for and obtain BEAD funds, and subgrantees should have no obligation to provide service other than 100/20 Mpbs so long as they meet the Infrastructure Act's other requirements for low latency and network reliability."
Buy American? Maybe some other time
One area where the pro fiber and wireless crowd seem to agree is not wanting to be tied to "Buy American" rules given current supply chain constraints.
In a letter sent to Secretary Gina Raimondo on January 31, a coalition of industry groups, including Competitive Carriers Association (CCA), Cellular Telecommunications Industry Association (CTIA), NCTA – The Internet & Television Association, NTCA – The Rural Broadband Association, TechNet Telecommunications Industry Association (TIA) and USTelecom – The Broadband Association, urged the NTIA to issue a waiver on the "Buy American" provisions in the infrastructure law for information and communication technology (ICT).
"We appreciate the need for more production in the United States, and we are willing partners to work toward that goal. But in the timeframe for deploying broadband under the IIJA, we are concerned about the negative impacts on companies already employing thousands of American workers if a waiver is not granted," said the signatories.
Echoing those concerns, WISPA argued in its comments to the NTIA: "To the extent NTIA does not adopt a blanket waiver of the Buy American provisions, it should entertain individual waivers from eligible entities and subgrantees based on specific supply chain constraints that affect timely and efficient deployment of funded facilities and services."
Further, added NTCA – the Rural Broadband Association in its comments on BEAD funding, "put bluntly, the broadband buildout goals of the [bipartisan infrastructure law] cannot be realized if the equipment needed to build cannot be obtained in a timely and cost-effective manner... Even network products assembled in the United States by domestic firms rely on foreign inputs from their global partners."
With the public comment period on the grant programs now closed, NTIA said it will hold a series of technical assistance webinars between March-May 2022. Raimondo told senators last week that the department is aiming to issue a notice of funding opportunity, opening the grant programs for participation, on May 16.
Related posts:
— Nicole Ferraro, site editor, Broadband World News; senior editor, global broadband coverage, Light Reading. Host of "The Divide" on the Light Reading Podcast.