The Federal Communications Commission (FCC) voted last week to adopt final rules for the Affordable Connectivity Program (ACP): a $14.2 billion initiative to provide subsidies to low-income households for broadband Internet service and devices.
The ACP, created via broadband legislation in the Biden administration's $1.2 trillion infrastructure law, offers eligible households a discount of up to $30 per month for broadband service and a one-time discount of up to $100 for a computer or tablet. For households on tribal lands, the monthly discount goes up to $75.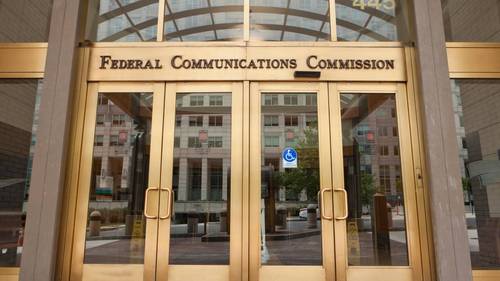 The new program is a successor to the Emergency Broadband Benefit (EBB) program, which was established through COVID-19 relief legislation, and officially took effect on December 31, 2021 under interim rules.
With the final rules in place, FCC Chairwoman Jessica Rosenworcel said in a statement, "The Federal Communications Commission made history when it launched the Emergency Broadband Benefit Program, setting up what was at the time the nationís largest-ever broadband affordability program. Now, Congress has asked us to stand up its successor, the Affordable Connectivity Program."
In addition to extending the life of the broadband subsidy, the evolved program is also supposed to improve upon some elements of EBB. As such, the FCC said in a press release that the ACP has "notable pro-consumer initiatives," including a requirement that providers let consumers apply the benefit to a "much greater array of broadband plans," and a ban on "inappropriate sales agent practices such as upselling or downselling."
Consumers are able to learn more about the benefit and apply to enroll at fcc.gov/acp. That's also where outreach organizations can download toolkits and apply to serve as partners to the FCC to help spur enrollment.
The final rules, proposed earlier this month, come after a public comment period where industry groups and telecom companies weighed in on various elements of the program, including whether to require a minimum speed for eligible services (ADTRAN said yes; T-Mobile said no); and whether ISPs should be required to apply the subsidy to legacy plans (Next Century Cities said yes; AT&T and Verizon said no).
Ultimately, the FCC said no to speed minimums and yes to applying the subsidy to grandfathered plans.
On speed, the FCC determined setting minimum standards conflicted with the infrastructure law: "Congress intended that 'any internet service offering' be eligible for support in the Affordable Connectivity Program, and we find that imposing minimum service standards would contradict the Infrastructure Act and is not statutorily supported."
The agency further concluded that applying the benefit to legacy and grandfathered plans is in line with Congressional wishes, writing in its rules that "any internet service offering means, for a particular customer, any broadband internet plan in which the customer is currently enrolled (regardless of whether it is a legacy grandfathered plan), as well as any broadband internet plan that a provider currently offers to new customers."
Overall, while the Emergency Broadband Benefit program enrolled roughly 9 million US households, research from BroadbandNow revealed that may be just one-third of the eligible population.
In an email to Broadband World News, an FCC spokesperson said the ACP comes with $100 million for the agency to help improve consumer outreach.
"The Infrastructure Investment and Jobs Act provided the FCC with authority and $100,000,000 in funding for outreach activities to promote the program, including conducting focus groups; paid media campaigns; grants to outreach partners; and communications to provide an orderly transition for participating providers and consumers from the Emergency Broadband Benefit Program to the ACP.
"The FCC has been engaging with all those in the Emergency Broadband Benefit Program ecosystem, including consumer advocates, community leaders, and participating broadband providers, so participating households will know what to expect over the coming months."
Related posts:
ó Nicole Ferraro, site editor, Broadband World News; senior editor, global broadband coverage, Light Reading. Host of "The Divide" on the Light Reading Podcast.