Residents of Turney, Missouri – a village in Clinton County – have a new way to connect to the Internet. And stakeholders hope the experiment will help tackle the digital divide in the rural area.
With $300,000 in funding from the National Science Foundation (NSF), a team of engineers and researchers in Clinton County have activated a pilot broadband service in partnership with local ISP, United Fiber, to deliver broadband to rural residents using RF over fiber (RFoF) and intelligent routing technologies.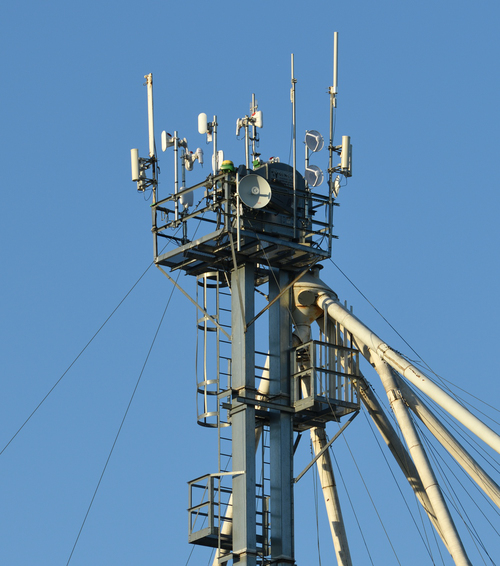 The RFoF pilot is part of Project Overcome, a $2.7 million effort (funded by NSF, with additional backing by Schmidt Futures) to accelerate broadband delivery to unserved and underserved US communities using novel broadband technology solutions. The Turney project is one of seven to receive funding through Project Overcome and is the first of the deployments to go live.
"If our RF over Fiber (RFoF) and intelligent routing approach works here, this may be a stop gap solution that extends the speed of fiber to unserved and underserved areas of the country until fiber becomes available to all addresses," said Casey Canfield, a project lead and the assistant professor of engineering management and systems engineering at Missouri S&T, in a press release.
The release also confirms the village of Turney was selected for this deployment due to its "level of need as an area void of many options for Internet service" and because of its proximity to United Fiber, a subsidiary of United Electric Cooperative.
---
On this episode of The Divide, we hear about Clinton County, Missouri's 'RFoF' pilot and how Project Overcome is seeking to find and implement novel broadband solutions.
---
According to a spokesperson for US Ignite, which oversees Project Overcome, following a launch event and outreach efforts, the Turney, Missouri, pilot service has received signups for Internet from 25 households with more inquiring as word spreads. The team is in the process of doing site visits and equipment installations.
For those who sign up, service is free through March 2022, at which point it will move to United Fiber's pricing plans. Those currently range between $49.95 for "basic" service up to 200 Mbit/s and $99.95 for "pro" service up to 1,000 Mbit/s.
The pilot project in Turney is a collaborative effort between Missouri University of Science and Technology (Missouri S&T), Worcester Polytechnic Institute (WPI), United Fiber, University of Missouri Extension and Exceed, and The Clinton County Initiative.
Data from BroadbandNow ranks Missouri 32nd in the US for access to broadband, with 75.4% of Clinton County having coverage.
The overall goal of Project Overcome is not only to deploy immediate solutions to get people connected to the Internet, but to further demonstrate and document successful strategies for serving rural and hard-to-reach populations that can be replicated in other US communities.
"Working closely in partnership with NSF, we deployed Project OVERCOME in the midst of the COVID-19 pandemic with the intention to identify and efficiently test connectivity solutions quickly in a diverse set of US communities," said Lee Davenport, director of community development at US Ignite, in a statement. "The deployment in Clinton County will offer valuable insights on designing reliable wireless networks to meet the needs of Turney residents and to learn more about the innovative components that bring a reliable connection to our rural areas."
Related posts:
— Nicole Ferraro, contributing editor and host of "The Divide" and "What's the Story?" Light Reading