The Broadband 50 to Watch
Life is full of contradictions, and so is the Internet. One of those contradictions is that there are more people online than ever before – and yet unequal access to the Internet is starker than ever.
According to data gathered by Cisco Systems, the world will have 5.3 billion Internet users by 2023. The population that year is forecast to be around 8.1 billion. In the US alone, according to the FCC, there are nearly 17 million school children who lack the Internet at home. While there is a lot of work left to shrink the digital divide, there is also another undisputed truth about broadband: The more we have, the more we want.
The global average broadband speed continues to grow and will more than double from 2018 to 2023, from 45.9 Mbit/s to 110.4 Mbit/s, according to Cisco. By 2025, 34% of North American broadband homes are forecast to subscribe to speed tiers above 500 Mbit/s, according to Omdia. So those are the two extremes: Some aren't connected at all. Some can't get enough. All of it poses a staggering opportunity ahead for the communications executives in this space.
To help navigate what's happening in this part of the global communications marketplace, we've compiled the Broadband 50 to Watch, a list of influential leaders, innovators and disrupters who are connecting the world in 2021. We're keeping an eye on these executives and think you should, too, as they're moving this part of the industry forward. Below you can read about the industry leaders who made the top ten and why, followed by a chart documenting the full 50.
If you hand over some contact details to our parent company, you can also download the Broadband 50 to Watch a PDF.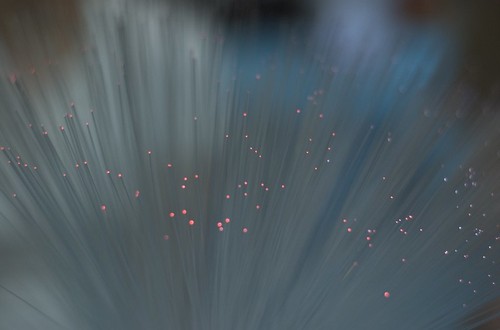 The Broadband 50 to Watch – Top 10 List
Edward Boyd, VP, Engineering, CTO & Co-Founder, Tibit Communications
With the industry at large gearing up for a period of accelerated fiber-to-the-premises deployments, expect more eyes on companies like Tibit Communications, which have made it easier for fiber vendors to enter the ecosystem. Tibit Communications is developing next-generation pluggable devices, including the Tibit MicroPlug, designed to virtualize the access network. Edward Boyd has brought his decades of networking experience and PON expertise to Tibit, allowing more companies to get into the passive optical networking space with plug-and-play solutions. Prior to founding Tibit, Boyd co-founded Teknovus, a semiconductor company developing chips for broadband access networks that was acquired by Broadcom for $123 million in 2010. Boyd then served as senior technical director for Broadcom, where he worked on its Ethernet Passive Optical Network (EPON) and Ethernet Protocol over Cable (EPoC) products.

Kurt Rodgers, Network Strategy Manager, Chorus
As the network strategy manager at New Zealand service provider Chorus, Kurt Rodgers leads a team responsible for the company's long-term technology plan for its fixed broadband network. A gifted engineer with over 20 years of experience in the European broadband industry working for Alcatel-Lucent, Nokia and Telecom NZ, Rodgers has spent much of the last decade involved in New Zealand's Ultra-Fast Broadband program (UFB): a public-private partnership with the New Zealand government to build FTTH to 87% of the population by the end of 2022, for which Chorus is the lead private partner. An open access network, Chorus has worked to expand its fiber pipe in order to support as many broadband retailers and services in the country as possible.

Enrique Yamuni, CEO, Megacable
Enrique Yamuni is the CEO of Mexican cable operator and ISP, Megacable. Founded in 1983, Megacable provides broadband to Latin American countries and is one of the first traditional cable MSOs to start actively ripping out its cable and upgrading to fiber. The fiber connections are taking off, too. Fiber is the primary type of fixed broadband access in Mexico and fixed broadband subscribers there grew by 8% during 2020. Megacable rode the fiber frenzy and it grew by 10%, according to Omdia. The research firm expects total broadband subscriptions in Mexico to reach "more than 22 million at the end of 2021," signaling another strong year for Megacable.

Geert Standaert, CTO, Proximus
With a goal to cover 70% of Belgium's homes and businesses with fiber by 2028, and a €5 billion ($6.1 billion) investment to go along with that, Proximus is emerging as one of the operators at the forefront of Europe's fiber movement. With Geert Standaert helming its technology initiatives, the company is specifically looking to the future with a goal to become one of the fastest broadband networks in the world. To that end, in May, Proximus teamed with Nokia in Antwerp to debut a 25G PON link, the first-ever, real-world demonstration of 25Gbit/s fiber technology. While there are few actual existing use cases for 25Gbit/s speeds as of yet, Proximus committed to deploying 25G PON line cards across Belgium, which Standaert said will support the densification of Proximus's 5G network and the fast delivery of services for business customers.

Roger Timmerman, CEO, UTOPIA Fiber
A self-described "destroyer of broadband monopolies and digital divides" (as per his Twitter bio), Roger Timmerman has been chief executive officer of UTOPIA Fiber since 2016, after a prior stint as CTO from 2008 to 2014. UTOPIA (the Utah Telecommunication Open Infrastructure Agency) is a collection of Utah cities that deploy and operate an open access fiber network, allowing ISPs to lease local lines. UTOPIA currently works with 25 business providers and 14 residential ISPs, including providers like Rise Broadband and Veracity Networks. With billions of dollars in funding for broadband on the table in Washington, DC, and the Biden administration and Democrats in the US Congress eager to prioritize municipal networks in an eventual policy, UTOPIA is well placed for further growth.

Charles Molapisi, Group Chief Technology Officer, MTN Group
Charles Molapisi has been CTO of the MTN Group since 2019 after first joining the South African company in 2009 and holding a series of senior leadership roles. Headquartered in Johannesburg, MTN is the largest mobile network operator in Africa and the ninth-largest in the world. Last month it became the first mobile operator to list on the stock exchange in Rwanda, a country where it controls about 59% market share. The company is heavily focused on 5G-enabled fixed wireless technology. Molapisi was also instrumental in helping start an online marketplace that allows developers to publish APIs and make money from the new services created when they connect platforms, companies and applications. The effort, called Chenosis, is gaining traction among developers.

Philippe Morin, CEO, EXFO
Philippe Morin helms a company holding a sweet spot in the fiber race as a developer of optical solutions that make deployments faster, easier and more accurate. With a shortage of materials and skilled labor colliding with a demand for fiber-to-the-planet, efficient and simplified deployments are all the more crucial, making EXFO well placed to rise to the occasion. In January 2021, the UK's biggest fixed-line operator Openreach announced that it will use EXFO's broadband-monitoring tool Nova Fiber in order to carry out remote tests and avoid truck rolls to identify faults, as well as to recruit more staff able to work with EXFO's intelligent technology. With Openreach intending to build fiber out to 25 million UK households by 2026, the partnership is likely to raise EXFO's profile with other European fiber operators.

Ronan Kelly, CTO, EMEA & APAC Regions, Adtran
Adtran's Ronan Kelly is a fiber evangelist and a passionate believer in Adtran's case as a competitor in the market alongside the world's giants like Nokia and Huawei. Indeed, the western world turning on the latter this past year may help give Adtran a leg up or at least a boost. The chief technology officer for the EMEA and APAC regions, Kelly actively champions Adtran's open SDN and NFV strategy and its PON and turnkey integration services to operators large and small, and he has helped the company expand into Western Europe, including with Germany's largest operator Deutsche Telekom, which relies on both Adtran and Nokia for broadband access. In February, Adtran announced that BT's Openreach had connected its first customer to Adtran's SDX and Mosaic Cloud platforms, which will allow the operator to streamline fiber delivery and the eventual introduction of higher, symmetrical speeds.

Michael Weening, President & COO, Calix
Michael Weening helps lead a team that was particularly well placed to deliver for its customers throughout the pandemic. As a provider of cloud platforms, Calix's key selling point is that it makes it especially easy for smaller service providers to upgrade and offer new services with end-to-end provisioning support. That's been critical for ISPs overwhelmed with demand for connectivity during COVID-19 – as demonstrated in Calix's Q1 2021 financials showing 59% annual revenue growth, driven by small operators – and it will continue to be essential as more rural operators take on the task of tackling the digital divide in the United States.

Stefaan Vanhastel, CTO, Fixed Networks, Nokia
With 20 years in the telecommunications industry and a knack for transparent tech marketing, Stefaan Vanhastel is a key figure in the broadband space and has been instrumental in helping Nokia gain market share and innovate for a future that is more connected than ever. In 2020, Nokia launched the first commercial 25G PON solution, and in 2021 it teamed with Vodafone to showcase 100G PON. Vanhastel, who works as Nokia's head of marketing in addition to holding the CTO position, has been devoted to making the case for 25G PON as crucial for a world of pervasive 5G and higher-bandwidth enterprise connectivity.
Here's a table of the full list of this year's Broadband 50 to Watch:
The Broadband 50 to Watch was compiled by editors and analysts across Informa Tech, including journalists from Light Reading, and analysts from Omdia. Download it as a free PDF here.
— The Staff, Broadband World News
Here's where you can find episode links for 'The Divide,' Light Reading's podcast series featuring conversations with broadband providers and policymakers working to close the digital divide.
As we have for the past two years, Light Reading will present our Cable Next-Gen Europe conference as a free digital symposium on June 21.
Charter has sparked RDOF work in all 24 states where it won bids. The cable op booked about $19 million in RDOF revenues in Q1, and expects to have about $9 million per month come in over the next ten years.
As we have for the past two years, Light Reading will stage the Cable Next-Gen Technologies & Strategies conference as a free digital event over two half-days in mid-March.
Launch of 2-Gig and 5-Gig FTTP tiers in 70-plus markets puts more pressure on cable ops to enhance their existing DOCSIS 3.1 network or accelerate their upgrade activity centered on the new DOCSIS 4.0 specs.