Full-fiber broadband provider Truespeed has come through for the students of South West England.
The company announced today that it will provide 50 rural schools with free "ultrafast broadband" for life.
Schools that qualify are in the BANES (Bath and North East Somerset) and Somerset local authority areas. Truespeed notes that this program fits with its ethos and overall goal to "leave a broadband legacy across the South West that communities can benefit from for generations to come."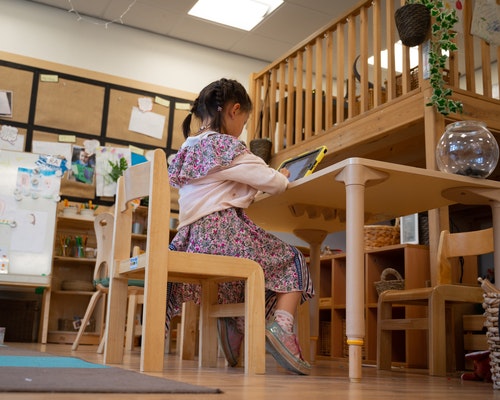 Founded in 2014, Truespeed's purpose is to deliver multi-gigabit speeds to residential and commercial customers via fiber infrastructure across South West England, with a goal of covering 75,000 premises by 2021.
Back in June, Truespeed kicked off a full-fiber build in the English city of Wells, which is expected to be complete by year's end, expressing "hopes that its low latency, full fibre network will help Wells to bounce back faster from the effects of the Covid-19 pandemic."
In its press release about the plan to deliver a lifetime supply of free broadband to 50 schools, Truespeed highlighted the disparities between communities and stressed that lack of connectivity in rural areas is leaving students behind – particularly as the shift to remote learning and online reliance for education and work accelerates.
"Many schools in rural areas or hard to reach and complex to connect cities have been left behind when it comes to connectivity, meaning they're unable to utilise the full extent of the web to boost their learning and overarching education. With the ever-increasing shift in online curriculums, schools having access to full fibre, reliable broadband has never been more vital," writes Truespeed. "With IT curriculums such as coding being introduced to primary school pupils, now is the time to truly focus on providing our education systems with a robust broadband infrastructure that allows pupils to flourish."
Taking a dig at national competitors, Truespeed also said that it "is focused on connecting communities and all types of organisations located in harder to reach areas of the South-West underserved by the national broadband providers." Its full-fiber service reaches speeds of 200 Mbit/s and through the new arrangement will benefit several thousand students and teachers.
Rolling out free broadband for those who need it is core to Truespeed's strategy and mission: The company has committed to providing free broadband for life to a school and community hub for every community that passes its network. It encourages those who know a school or community hub that would benefit from "free broadband for life" to reach out at [email protected].
Related posts:
— Nicole Ferraro, contributing editor, Light Reading