The state of Delaware says it will spend $20 million of its federal CARES Act funding to expand broadband access.
As part of the first (and, to date, only) coronavirus relief package, Delaware received a total of $1.25 billion in CARES Act funds. It becomes the latest of several states to commit a portion of that cash to expanding high-speed Internet access to underserved communities.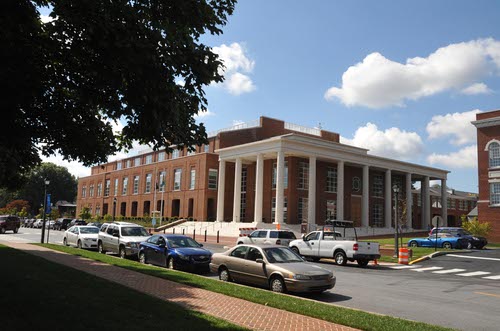 In a statement commenting on the broadband commitment, Delaware Secretary of Education Dr. Susan Bunting tied the announcement to the pandemic, and the bright light that COVID-19 has shone on the state and country's lack of equitable Internet resources for families trying to work and learn from home.
While "districts and charters creatively provided some internet access for example, by putting internet access in their parking lots," she said, "not all families could drive to those parking lots or they couldn't get there in the hours that were convenient."
Not to mention, Wi-Fi-enabled parking lots are more of a crisis solution, not a sustainable method for providing an essential service like broadband.
Thus, the state will commit $20 million to subsidize connectivity for low-income families and to work with providers who have "shovel-ready" projects for network expansion ready to go.
"Shovel-ready" is key, as one of the provisions of the CARES Act funding is that projects must be completed by the end of the year. This is posing a challenge for several states, including New Hampshire which has decreased its initially planned investment by more than half, to $16 million. In the state's announcement, New Hampshire Governor Chris Sununu lamented: "I think we could do tens of thousands more if we had more time."
COVID-19 and the 'broadband reckoning'
But beyond Delaware's need to qualify for the cash required for its buildout, state and local leaders tied the acceleration directly to the challenges faced by students and teachers as an uncertain school year begins that will rely at least in part on remote education.
In an announcement of the funding commitment, Elyse Baerga, supervisor of student services for Woodbridge School District, called the challenge of offering remote learning to students throughout the pandemic in rural areas "almost insurmountable."
"The State's commitment towards improving these conditions is critical to our students' continued success. As all school districts throughout the state plan and prepare for hybrid learning, we will be relying on these resources to improve our ability to deliver instruction and services, to better serve our students," she said.
Delware Gov. John Carney said the "funds will help us build additional broadband infrastructure, identify areas where we need to improve internet speeds, and eliminate barriers so that Delaware families can have quality internet — whether it's for remote learning, working, or connecting with family."
And Delaware CIO James Collins noted that "access to high-speed broadband is as essential as any public utility, and the COVID-19 pandemic made that need even more evident." He added that "the day of reckoning for broadband is here."
Delaware has been working to expand broadband by increasing fiber infrastructure across the state for several years, with an initial financial contribution of $1.5 million, resulting in over $30 million in private investment and 700 miles of fiber built. The next phases of execution involve a heavy focus on rural communities.
While Delaware lacks in rural areas like Kent and Sussex Counties, it still makes a decent showing in BroadbandNow's ranking of access by state, coming in 14th place.
Data also shows that while 97.3% of Delawareans have access to a wired broadband connection of 25 Mbit/s or better, about 26,000 wired premises can't access those speeds, and another 11,000 have no wired connection at all.
Related posts:
— Nicole Ferraro, contributing editor, Light Reading