Telkom Kenya and Google-spinoff Loon have announced the official availability of balloon-powered Internet in Kenya, starting this month.
The initial phase utilizes 35 stratospheric balloons and covers 50,000 square kilometers, reaching the areas of Iten, Eldoret, Baringo, Nakuru, Kakamega, Kisumu, Kisii, Bomet, Kericho and Narok.
The Loon launch follows a series of network integration trials, with Telkom Kenya and Loon declaring that a recent field testing session of email, web browsing, video streaming and data calls registered a 4.74Mbit/s uplink speed and an 18.9Mbit/s downlink speed, with latency of 19ms.
In a blog post, Loon CEO Alastair Westgarth calls the Kenyan operation significant for numerous reasons: "This is a first in many ways: the first non-emergency use of Loon to provide connectivity on a large-scale basis, the first application of balloon-powered internet in Africa, and the first of what will be many commercial deployments around the world."
In the past few years, Loon has launched emergency services in Peru following last year's 8.0 magnitude earthquake, and flooding in 2017; and in Puerto Rico after the devastation caused by Hurricane Maria.
While celebrating the launch, Telkom Kenya and Loon both acknowledge the limitations of balloon-powered Internet service.
In a press release, Telkom Kenya notes that "there are times when certain impediments such as wind patterns and restricted airspaces, could result in intermittent service availability."
But in his post, Loon's Westgarth explains that this is why Loon is just part of the solution. And that the Kenyan commercial launch bodes well for a future where balloons work in concert with existing infrastructure.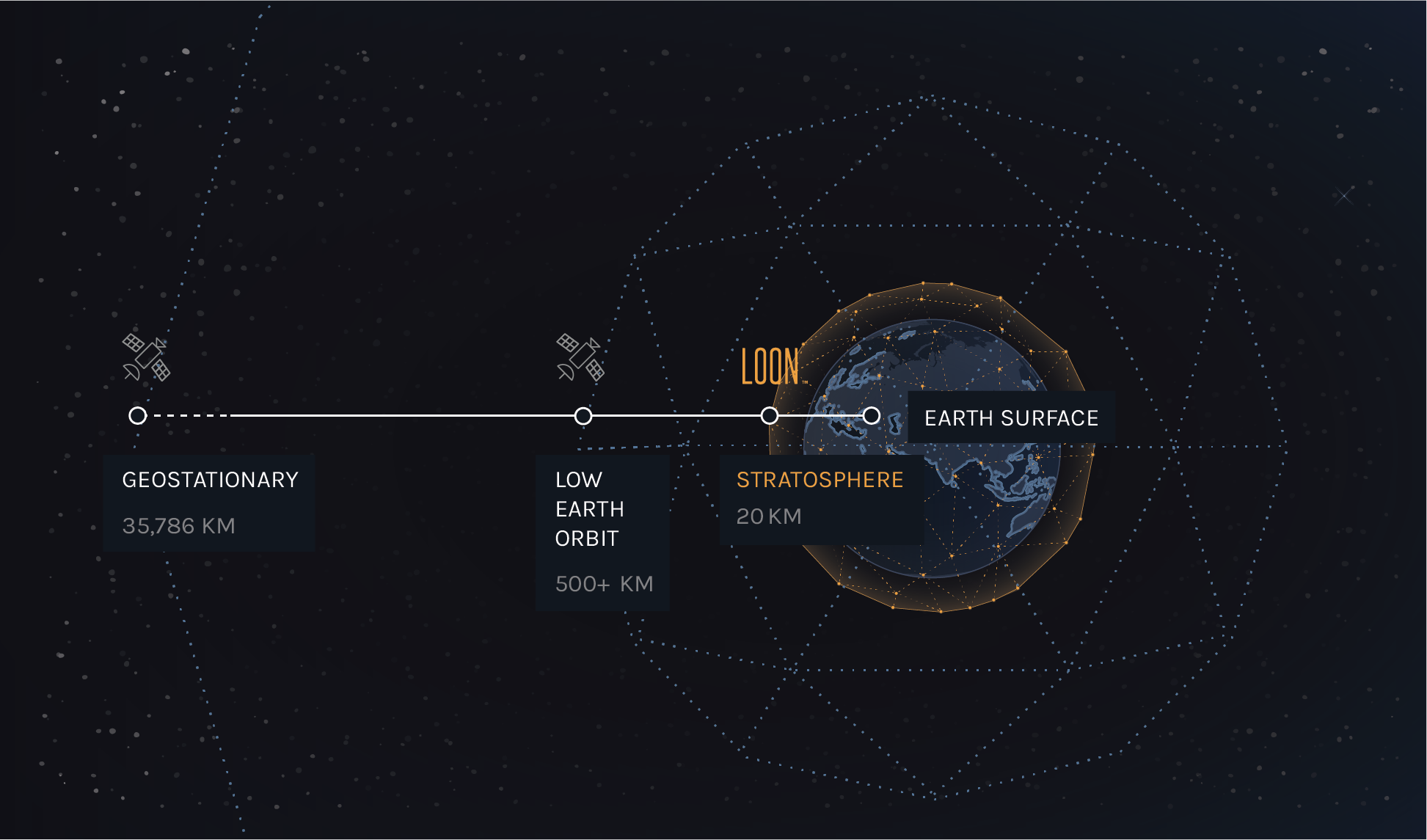 "The current ecosystem consists of just two basic layers of connectivity. One layer is ground-based (cell phone towers, fiber optic cables, and microwave links), while the other layer is space-based (satellites). This dual-layered connectivity ecosystem has revolutionized the way we live, but not for everyone," he said.
"To connect all the people and things that are demanding it now and into the future, we need to expand our thinking; we need a new layer to the connectivity ecosystem. And that's exactly what Loon is building: a third layer to Earth's connectivity ecosystem in the stratosphere."
For more on this topic, see:
— Nicole Ferraro, contributing editor, Light Reading