Alphabet's Loon and SoftBank's HAPSMobile Inc. said they've succeeded in building a stratospheric cell tower.
The two companies announced late Wednesday that HAPSMobile has developed a communications payload for its HAWK30, a solar-powered unmanned aircraft system (UAS) that flies in the stratosphere.
As Light Reading reported earlier, HAPSMobile is a 2017 joint venture between SoftBank and California's Aerovironment, a drone company partially focused on military applications. SoftBank said HAPSMobile's HAWK30 drone, which is 255-feet long with ten propellers, is able to use solar power to stay in the air for months at a time.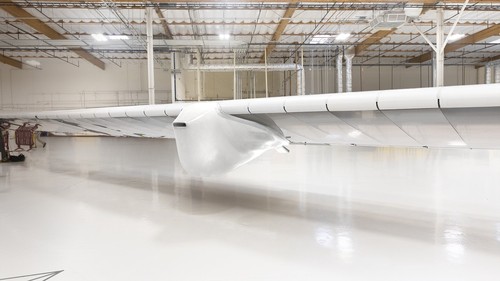 In April 2019, Loon and HAPSMobile started working together via a partnership that allowed HAPSMobile to use the technology Loon had developed for its stratospheric connectivity balloons and adapt that payload for the HAWK30.
Loon said it built its first stratospheric payload in 2011 and the company has connected over 300,000 people with its complete stratospheric flight system since that time.
HAPSMobile's system is described as follows in a Loon blog post, which has photos:
Millimeter wave communication systems provide the backhaul links that connect the vehicle to a physical internet access point on the ground and allow multiple vehicles to connect with one another in the stratosphere. The payload houses highly accurate antennas that are capable of establishing point-to-point (P2P) connections at distances of up to 700 kilometers and carrying data at speeds up to 1Gbps. In order to keep a stable connection, the antenna is designed to rotate as flight vehicles move. On the Loon system, this technology has proven the ability to reliably maintain a stable connection to the ground and nearby flight vehicles. In recent testing, Loon established and maintained a connection among 20 balloons spanning over 4,000 kilometers.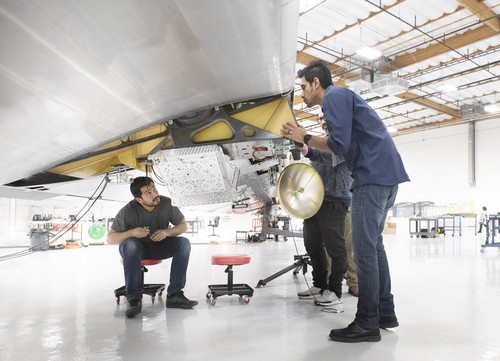 HAPSMobile's solar-powered, unmanned aircraft is designed to operate a full telecommunications platform while flying approximately 20 kilometers (roughly 13 miles) above ground, with the aim of bringing connectivity to places that otherwise aren't reachable by fiber, copper or those AOL CDs we used to get in cereal boxes.
— Phil Harvey, US Bureau Chief, Light Reading