BBWN Bites: Deutsche Telekom & Utility EWE Form Fiber Wholesaler
Also today, global piracy to reach almost $70B, SpaceX ratchets up rocket launches, TiVo CEO wants to enter the streaming war and more.
Deutsche Telekom and utility EWE have teamed up on a fiber joint venture, Glasfaser Nordwest, to be headquartered in Oldenburg, Germany. The new wholesale operator plans to deliver high-speed broadband to up to 1.5 million homes and businesses via providers, including EWE, DT and others, which can lease the fixed-access infrastructure at open-market rates, the partners said.
The financial impact of video piracy among pay-TV and non-pay-TV consumers will reach more than $67 billion worldwide by 2023, a new Parks Associates report predicts. Piracy and account sharing cost US OTT and pay-TV operators $9.1 billion in 2019 -- about $2.5 billion (28%) was lost to piracy, with the remainder of potential video-service revenue lost via means such as theft of content from production or distribution, via jail-broken devices or hosting by other pirates, the research firm said.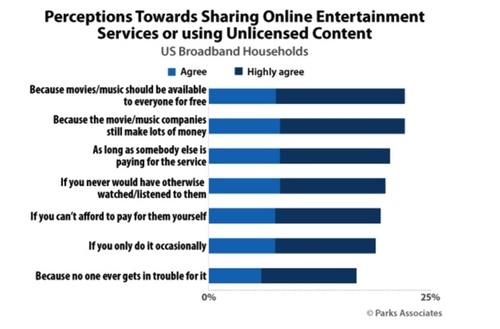 SpaceX is dramatically accelerating its launch scheduling, planning to send up its next group of Starlink broadband satellites on a Falcon 9 rocket on January 20 from Cape Canaveral, only two days after it is slated to launch a modified booster to test the Crew Dragon spaceship. Eight days ago, SpaceX sent up 60 Starlink satellites from the Space Coast, nailing the rocket landing.
TiVo CEO David Shull hopes the company's new Android TV-powered TiVo Stream 4K dongle firmly places the company into the "streaming wars," he said Tuesday at the Needham Growth Conference. In addition to the retail channel, TiVo plans to sell through cable operator partners that want to offer the device to broadband-only customers or operators that themselves do not provide pay-TV services. Shull also spoke about the Xperi merger, and how the vendor -- like competitors and other developers across the industry -- expects to decouple its hardware and software. Read the complete story here: TiVo seeks 'win' in the streaming wars with new OTT device .
Video-on-demand behemoths soon must invest 25% of revenue derived in France on local productions, according to a new law the French government is finalizing. It's part of a broader European mandate that demands streaming giants -- including US firms like Netflix, Disney and Amazon -- ensure at least 30% of their content is European, Bloomberg reports.
UK shows from "Absolutely Fabulous" to "Inspector Morse," plus newer fare like "Peaky Blinders" and "Taboo" already stream on leading VoD channels: will these still count toward the 30% European content mandate if Brexit occurs?
Four in ten consumers use connected wearables to improve their health, a recent survey by Cox Business found. In addition, 72% would share data from fitness-tracking devices with their physicians as a way to monitor their health and fitness, the study showed. In addition, almost three-quarters (72%) would feel more comfortable if their doctors used electronic health records (EHRs), Cox Business found. Some physicians recommend these devices for patients but often cannot dig deep into each individual's data because of time constraints, reports have shown.
Related posts:
— Alison Diana, Editor, Broadband World News

Here's where you can find episode links for 'The Divide,' Light Reading's podcast series featuring conversations with broadband providers and policymakers working to close the digital divide.
As we have for the past two years, Light Reading will present our Cable Next-Gen Europe conference as a free digital symposium on June 21.
Charter has sparked RDOF work in all 24 states where it won bids. The cable op booked about $19 million in RDOF revenues in Q1, and expects to have about $9 million per month come in over the next ten years.
As we have for the past two years, Light Reading will stage the Cable Next-Gen Technologies & Strategies conference as a free digital event over two half-days in mid-March.
Launch of 2-Gig and 5-Gig FTTP tiers in 70-plus markets puts more pressure on cable ops to enhance their existing DOCSIS 3.1 network or accelerate their upgrade activity centered on the new DOCSIS 4.0 specs.