BBWN Bites: 'Internet Para Todos' Translates Into Mexican Opportunity for Viasat
Also today, Windstream Wholesale signs mega-capacity deal, MTS joins TIP, Comcast to spend billions on Peacock, Bluebird buys Illinois provider and more fixed-access news.
Viasat now offers residential customers in Mexico broadband speeds of up to 50Mbit/s in select areas, the provider announced Wednesday. Viasat is building an expanding presence in the country, having already deployed its Community Wi-Fi hotspot service via satellite-enabled WiFi and working with the Mexican government and local partners of "Internet para Todos" (Internet for All), which connects government buildings, clinics and schools to the Internet using Viasat's satellites. Aeroméxico also contracted Viasat for high-speed, in-flight connectivity for some of its commercial planes.
Windstream Wholesale signed a "major hyperscale customer for the largest amount of network capacity in the company's history," it said in a press release. The 5.7 terabits of capacity will allow the customer to interconnect data centers in key US cities and is the most capacity Windstream Wholesale has sold in any month, the company said.
Russian operator MTS became the country's first to join Facebook-led initiative the Telecom Infra Project (TIP), created to spark innovation, trim costs and increase competition in network equipment vendors. MTS is particularly interested in participating in groups focused on backbone networks based on open architectures and unified standards, network functions virtualization (NFV) and open radio access networks.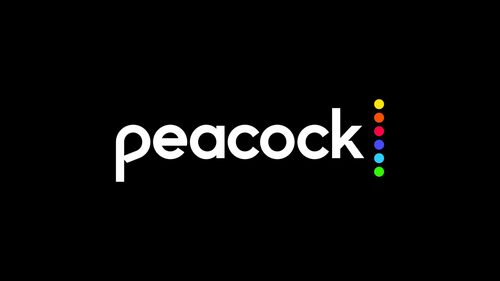 Comcast will spend about $2 billion on NBCUniversal's Peacock service in 2020 and 2021, CFO Mike Cavanagh told UBS' Global TMT Conference in New York this week. However, the operator does not expect the partially ad-supported streaming service, set to launch in April 2020, to be profitable for the first five years.
Midwest telecom provider Bluebird Network signed a purchase agreement to acquire Illinois Network Alliance (INA) for an undisclosed sum. The acquisition, expected to close in Q2 2020, comes two months after Macquarie Infrastructure Partners bought Bluebird. Both deals are about expanding footprint, increasing fiber miles and future densification, according to Bluebird.
Germany regional fixed-line operator Wobcom selected Keymile's MileGate 2042 FTTB Gfast solution to provide apartment dwellers with Internet speeds of almost 2Gbit/s.
Comcast is working with startup NuEyes to help visually impaired people watch TV programming, it announced Wednesday. To accomplish this, Comcast integrated its Xfinity Stream app for live and on-demand content, with NuEyes e2 -- a virtual reality headset kitted out with magnification tech designed to improve the vision of people with poor eyesight. The app is now preinstalled on NuEyes e2. Pricing was not available on NuEyes' website, but it offers financing via GreenSky, known also for dental and healthcare loans. (See Comcast Teams With NuEyes to Optimize TV for the Visually Impaired.)
Related posts:
— Alison Diana, Editor, Broadband World News. Follow us on Twitter or @alisoncdiana. Like what you read: Sign up for our weekly newsletter.
(Home page image: Viasat Mexico, Instagram)
Charter has sparked RDOF work in all 24 states where it won bids. The cable op booked about $19 million in RDOF revenues in Q1, and expects to have about $9 million per month come in over the next ten years.
As we have for the past two years, Light Reading will stage the Cable Next-Gen Technologies & Strategies conference as a free digital event over two half-days in mid-March.
Launch of 2-Gig and 5-Gig FTTP tiers in 70-plus markets puts more pressure on cable ops to enhance their existing DOCSIS 3.1 network or accelerate their upgrade activity centered on the new DOCSIS 4.0 specs.
Ziply Fiber, an operator that tangles with Comcast and Charter, has launched two multi-gigabit tiers in 60 urban areas, aiming for all markets by Q2 2022.
Elon Musk's nascent broadband will need to radically accelerate the rate of satellite launches – and navigate tricky supply chain logistics – if it's going to come close to fulfilling its global ambition.
All resources
Wednesday, April 20, 2022
12:00 p.m. New York
Did you know that fiber network expansion is the top priority of service providers over the next five years according to Heavy Reading's recently published State of the Service Provider Report*? With this rapid expansion comes increased competition. Like many service providers, you may be feeling the pressure to differentiate your brand. Service innovation is your opportunity to stand out.

You may be wondering what types of innovative solutions you can offer, especially as services like home network security and parental control become table stakes in competitive markets. The opportunity is strong with solutions like smart home security and beyond. Join us for this webinar to learn:
Why the current state of the broadband market is making differentiation among service providers more crucial than ever before
Why service innovation is the key to unlocking the full potential of your brand
What types of innovative offerings service providers should consider offering to stay competitive
The time to differentiate yourself is now – join us on April 20 to learn how it's possible.