Starry's Services Could Be Used To Parry Telcos With a Mobile, Home Broadband Bundle
Also in today's BBWN roundup: OTT providers are aiming to curb their password problems, YouTube TV hikes prices, the Leading Light's shortlist is announced and the FCC sits on its hands while our calls and texts are susceptible to "interception and disruption."
Fixed wireless startup Starry said it is open to the idea of partnering with a mobile service provider, like T-Mobile or Sprint, to create a smartphone bundle that includes its service. That's according to the analysts at Wall Street firm New Street Research, who attended Starry's recent New York City launch event. Starry competes with wireline telcos and is targeting densely populated areas. "Starry currently offers services to a total of 1.5 million homes across all of its markets. The company expects to expand that figure to a total of 8 million to 9 million homes by the end of this year," reports Light Reading's Mike Dano. (See Following NYC Launch, Starry Considers Joining Smartphone Bundle.)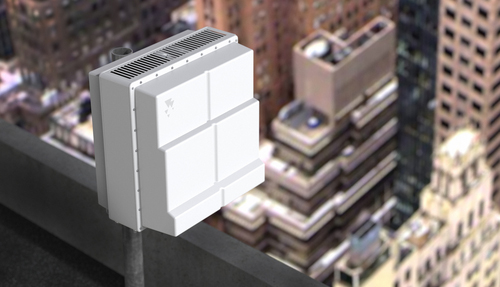 At NAB in Las Vegas this week, the pay-TV providers keep losing customers to OTT video provdiers. But, as Light Reading's Alan Breznick and Jeff Baumgartner note, OTT video, though preferred by consumers, is not profitable. To reverse that trend, providers need to slow down piracy and password sharing. (See Plotting the Path to OTT 2.0.)
Speaking of OTT, YouTube TV has added more channels from the Discovery Networks brands and is raising the price of its pay-TV service to $49.99 a month. "YouTube TV now includes 70+ networks, 6 accounts per household (each with its own unique recommendations and cloud DVR with no storage space limits), and 3 concurrent streams," Christian Oestlien, YouTube TV's VP of product management wrote on the company's blog on Thursday.
Light Reading's Leading Lights Awards recognize the industry's top companies and their executives for their outstanding achievements in next-generation communications technology, applications, services, strategies, and innovation. Here are this year's Leading Lights finalists.
The FCC is weak and ineffective when it comes to forcing telecom companies to keep their networks secure, according to a new Ars Technica report compiled by the Project On Government Oversight. "SS7 and other components of the nation's digital backbone remain flawed, leaving calls and texts vulnerable to interception and disruption," the report said. The FCC, meanwhile, is "hampered by a lack of leadership on cybersecurity issues and a dearth of in-house technical expertise that all too often leaves it relying on security advice from the very companies it is supposed to oversee."

— Phil Harvey, US Bureau Chief, Light Reading
Here's where you can find episode links for 'The Divide,' Light Reading's podcast series featuring conversations with broadband providers and policymakers working to close the digital divide.
As we have for the past two years, Light Reading will present our Cable Next-Gen Europe conference as a free digital symposium on June 21.
Charter has sparked RDOF work in all 24 states where it won bids. The cable op booked about $19 million in RDOF revenues in Q1, and expects to have about $9 million per month come in over the next ten years.
As we have for the past two years, Light Reading will stage the Cable Next-Gen Technologies & Strategies conference as a free digital event over two half-days in mid-March.
Launch of 2-Gig and 5-Gig FTTP tiers in 70-plus markets puts more pressure on cable ops to enhance their existing DOCSIS 3.1 network or accelerate their upgrade activity centered on the new DOCSIS 4.0 specs.
Thursday, August 4, 2022
11:00 a.m. New York / 4:00 p.m. London
The digital divide in North America is leaving millions without adequate broadband. Incumbents operate in "islands" of connectivity, serving densely populated areas and, at a national scale, perpetuating the digital divide in the gaps in between their service footprints. Regional ISPs have a clear role in closing that gap.
These regional ISPs operate in a highly fragmented landscape, including smaller wireless and FTTH incumbents, satellite ISPs, electric co-ops, tribal communities, and municipalities in public/private partnerships. These regional ISPs face the same cyber threats and operational challenges as their Tier 1 counterparts, but with far fewer resources and revenue-generating population density. As a result, many regional ISPs have developed highly innovated business models for access and core technology, partnerships, financing and services.
The discussion will cover:
Three ISPs that have taken an innovative approach to their business, as detailed in a recent STL Partners report
Why regional ISPs need to double down on core security basics such as DDoS protection
How ISPs have created new revenue by offering managed services
Core network capabilities required for IPv4-IPv6 management