Communications service providers have long talked about improving the day-to-day experience of their customers, but have not always backed up their words with actions and resources.
Thomas Henze, program director of Zero Touch Connectivity at Deutsche Telekom, is proof that at least one major European operator is preparing for an increasingly competitive 5G world by walking the walk, as well as talking the talk.
In an exclusive interview ahead of his talk at Broadband World Forum this October (15-17 October, Amsterdam), Henze discusses how his role is directly linked to "unburdening" DT's customers, the importance of innovation and ecosystem collaboration, the role of AI in telecoms and his expectations for technology evolution.
Broadband World News (BBWN): What is your role at Deutsche Telekom, and how are you working towards improving its services?
Thomas Henze (TH): I work in the Technology and Innovation division of DT and am responsible for "Zero Touch Connectivity." Fundamentally this aims to unburden the customer from dealing with network technologies and manually managing connectivity on their devices in order to achieve the best experience. For instance, Deutsche Telekom has recently launched the Connect App in order to automize several aspects of device connectivity, such as predicting the best available WiFi network in a given location and logging the customer into the respective WiFi Hotspot automatically, with no touch required. My job is now to work with other industry partners, such as operators, OEMs and OS makers, to jointly develop an industry solution that no longer needs an app. This will significantly increase reach, so that all customers can benefit from this experience on all kinds of connected devices.
BBWN: You talk about innovation. Why does Deutsche Telekom -- or any business in this sector -- need to keep improving?
TH: Not moving forward means falling backwards. Besides operators there are other digital players who are thriving into the connectivity space. So if we, or anyone, don't continue to innovate and keep track with evolving market requirements, and customer needs, then we'll fall behind very quickly. Customers expect innovative and excellent products, and those who can't deliver those will be moving backwards in today's society.
BBWN: When it comes to this innovation and "Zero Touch Connectivity," what have been the most challenging factors and how have you overcome them?
TH: We have only just started, but first of all it comes down to convincing industry partners that action is needed. The situation today just isn't satisfying customers; people often switch between WiFi and their cellular manually, many WiFi networks require credentials or lead users onto landing pages and the technology is not fundamentally putting the customer experience first. Once you can convince partners that this needs to change, the second challenge is to actually implement these changes. This is where it comes down to the "handshake" between the native device functions and the respective operator network and backend functions, in order to leverage all available assets and achieve the best user experience. Then, of course, this has to fit into the overall 5G architecture and ecosystem that is already under development.
BBWN: You've touched on the customer experience a lot already, but why do you think it is so key in the telecoms industry today?
TH: To put it simply, successful products are focused on experience, not just technology. This is even more important nowadays, when customers have a much shorter attention span; couple this with the increasing number of personal connected devices and you can see why it becomes integral to keep customers connected by offering them the best experience possible.
BBWN: Why do you think customers are expecting so much more from their experience?
TH: It comes down to what's happening in other industries, not just in the telecommunications and broadband industry. If I drive a modern car today, I can pretty much do it without using my feet because there is an "autopilot" who controls speed, distance and lane-keeping on my behalf. This is very convenient and I feel more relaxed when arriving at my destination. When we look at examples like this, we can't expect the telco industry to stay the same whilst every other business is shifting in line with the times. So, as a result, customers come to expect innovation from broadband and their networks, simply because it's happening everywhere else.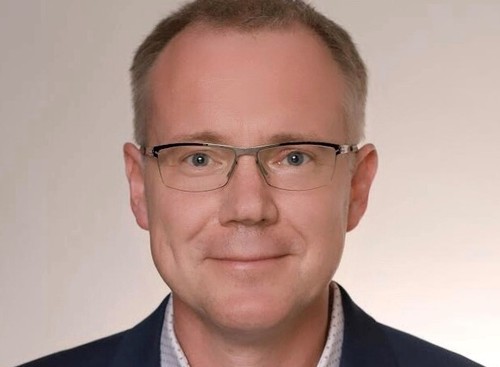 BBWN: How will technologies like artificial intelligence and other technological advancements drive changes in telco products and service?
TH: Telco products have always evolved strongly with the development of technological advancements -- UMTS [3G], LTE [4G], 5G for networks, or touch displays, apps, GPS on devices, to name a few. These technologies enable new use cases that weren't previously possible. As technology advances, these changes will only continue in line with new capabilities.
We already use artificial intelligence for network planning and credibility rating, for example, but it has the potential to significantly improve services and products even further. For example, when it comes to Zero Touch, we use AI for network quality predictions and, potentially, further use cases as yet unknown.
BBWN: After artificial intelligence, what do you think will be the next key technology driving these changes?
TH: Besides 5G, I think further miniaturization of devices and batteries as well as reducing power consumption is key. This will open the door to new device categories, such as connected clothes, that will change how consumers interact with the digital world. Besides this, I would appreciate further advancements of smart transactions, potentially based on blockchain technology. This would help business models for connectivity to innovate. For instance, could we see players building WiFi hotspots that operate not on a contracted agreement but on settlement via smart transactions?
BBWN: What is your call to action for the industry for the next year?
TH: We have only just started to bring together the necessary players under the umbrella of the GSMA to work jointly on Zero Touch Connectivity: I see proof of concept and trial activities, as well as driving the necessary standardization to ensure interoperability. The industry can make it happen to finally deliver a modern and state-of-the-art user experience for connectivity. Let's do it!
Want to discover what's coming next for the broadband industry? There's still time to register for your Free Visitor ticket to Broadband World Forum (15-17 October 2019, Amsterdam, The Netherlands). Don't miss out on the chance to hear from Thomas Henze and a wide range of other industry leaders as they tackle the challenges and issues facing the broadband industry today.
— Francesca Greane, Marketing, Content and Community Lead, Informa Tech, for Broadband World News.