The DOCSIS 4.0 era will be years in the making, but operators and vendors say now is the time to start preparing the network for a new platform that will put 10-Gig downstream speeds within reach alongside improvements in areas such as network security, latency and reliability.
Operators likely won't need DOCSIS 4.0 for years as they squeeze DOCSIS 3.1 for all it's worth, but operators and their suppliers are already making plans to deploy certain 4.0-compatible pieces of the outside plant, including active and passive devices, in preparation for a the full leap to a full-blown DOCSIS 4.0 network.
DOCSIS 3.1 should be able to carry cable operators through most of this decade, "but it will eventually run out of gas," Tom Cloonan, CTO-network solutions at CommScope, said this week during a DOCSIS 4.0 panel held Wednesday, Day 1 of the Light Reading-hosted two-day, virtual event: Cable Next-Gen Technologies & Strategies.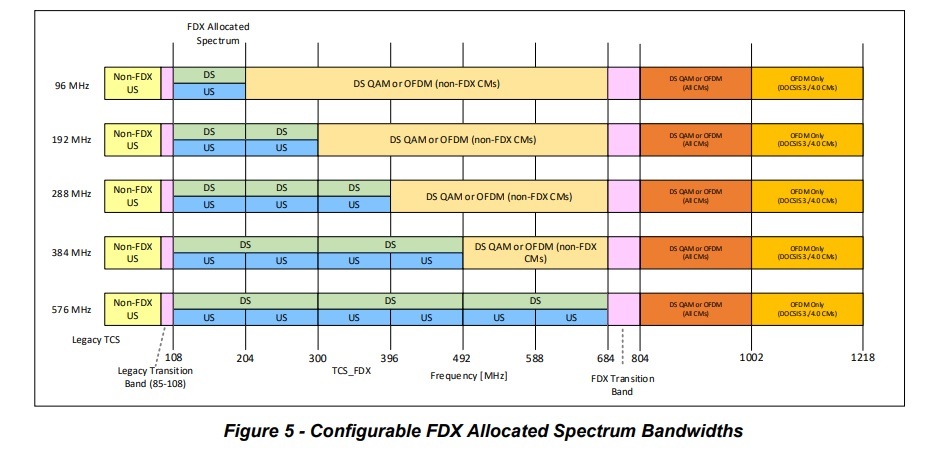 Jeff Finkelstein, executive director of advanced technologies at Cox Communications, agrees that DOCSIS 3.1's runway is still relatively long. He said D3.1 could give cable another five to seven years, or even ten years or more if it's for a network built to 1.2GHz paired with a "mid-split" that beefs up the swath of spectrum dedicated to the upstream from 5MHz-42MHz to 5MHz-85MHz.
The good news is that cable operators – as was the situation with previous generations of DOCSIS – should be able to deploy D4.0 rapidly, at scale and cost-effectively when it is needed because the platform still relies on existing infrastructure, JR Walden, CTO and SVP at Mediacom Communications, said. Other tools, such as FTTP in greenfields or to business locations, typically take longer to deploy than various iterations of DOCSIS, he said.
But precisely when cable operators will need DOCSIS 4.0 will be an informed guessing game. "The proper analysis will tell us when," Robin Lavoie, senior director, of network evolution strategies with Canada's Cogeco, said.
Still, DOCSIS 4.0 could be of use today, at least in some narrow, targeted situations. "If it was in my tool bag today, there are scenarios I'd be running with this right now," Walden said.
While new actives and passives will help to set the stage for DOCSIS 4.0, a "wholesale conversion" to DOCSIS 4.0 will be gated on the availability of new silicon, Steve Condra, an exec with R&D and product management at Teleste Intercept, said.
DOCSIS 4.0 prototypes expected within a year
New remote PHY devices and customer premises equipment (CPE) powered by that silicon is still a few years out, but the first wave of prototypes should surface within a year, according to a top engineering exec at CableLabs.
DOCSIS vendors are already "innovating," and initial prototypes are expected to show up at CableLabs' doorstep for testing before this time next year, Doug Jones, principal architect at CableLabs and a DOCSIS pioneer in his own right, predicted this week on a panel focused on the industry's broader "10G" initiative.
He said CableLabs is planning to be ready for DOCSIS 4.0 product certification testing by early 2022. When those products ultimately emerge is up to the vendor community, "but I've got internal schedules," Jones said. Meanwhile, he expects CableLabs to begin some initial interoperability work – a precursor to certification testing – in 2021.
CableLabs unleashed the DOCSIS 4.0 specs earlier this year, giving the green light for chipmakers and vendors the technical guidance needed for product development.
For much more on new DOCSIS 4.0 developments and how they fit into the cable industry's broader, multi-access network "10G" initiative, please see these stories at Light Reading: DOCSIS 4.0 prototypes could be here in less than a year and It's go time for DOCSIS 4.0 .
Related posts:

— Jeff Baumgartner, Senior Editor, Light Reading, special to BBWN