OneWeb's plans to launch a global broadband satellite service have fallen back to Earth.
OneWeb, a startup that counts SoftBank, Virgin Group and Qualcomm among its backers, filed for Chapter 11 on Friday (March 27) in New York state court and intends to use the proceeds to pursue a sale.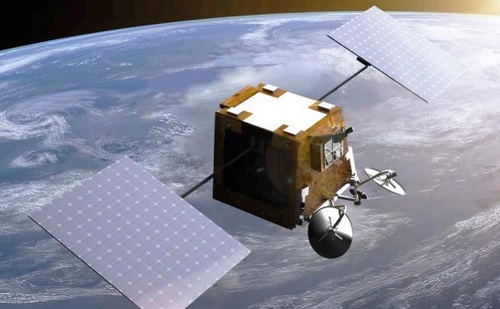 OneWeb said it was in "advanced negotiations" to fully fund the company through its deployment and commercial launch, but those talks fell through due to the "financial impact and market turbulence related to the spread of COVID-19." OneWeb had raised about $3.4 billion, less than half of the estimated $7.5 billion the company would need to complete its planned deployment.
OneWeb's Chapter 11 filing comes about four months after LeoSat, another startup with grand satellite broadband ambitions, shut down after it failed to raise more funds &ndash despite claims LeoSat had lined up about $2 billion in commitments from prospective customers.
OneWeb, which is now negotiating debtor-in-possession financing, launched 34 low-earth orbit (LEO) satellites on March 21, expanding that total to 74 as it pursued a plan to offer high-speed, low-latency Internet connectivity around the globe. OneWeb had planned to launch about 650 LEO satellites and to introduce commercial service later this year, with intentions to offer services to a broad range of sectors, including aviation, government and enterprise by the end of 2021.
The startup, which has spectrum among its assets, said it has completed or started about half of its 44 ground stations. It noted that earlier demos of its system delivered speeds in excess of 400 Mbit/s, along with latency in the neighborhood of 32 milliseconds.
"Our current situation is a consequence of the economic impact of the COVID-19 crisis," OneWeb CEO Adrian Steckel said in a statement. "We remain convinced of the social and economic value of our mission to connect everyone everywhere. Today is a difficult day for us at OneWeb. So many people have dedicated so much energy, effort, and passion to this company and our mission."
For more about OneWeb and how its fate could impact Starlink, the satellite broadband unit backed by SpaceX and billionaire entrepreneur Elon Musk, please see this story at Light Reading: OneWeb heads into bankruptcy and SpaceX might be next.
Related posts:

— Jeff Baumgartner, Senior Editor, Light Reading