Fifth-generation wireless technology promises to transform much more than communication: 5G is widely expected to change everything from leisure and healthcare, entertainment and business, in ways most of us cannot yet imagine. That is only, however, if operators prepare correctly, in time, with the appropriate technologies.
CSPs are investing early, banking on entrepreneurs to use 5G as the foundational force to disrupt industries, repeating Uber did with 4G and taxis. It's a bet -- but given 5G's technical benefits alone, the ever-increasing data, bandwidth and distance demands users place on their mobile devices, and innovative R&D strides in next-gen wireless technologies such as 5G millimeter wave, spectrum, transceivers and sensors, it seems a safe gamble.
While many potential customers aren't ready to buy 5G solutions today, operators are wholeheartedly buying in. Indeed, 56% of North American carriers plan to have completed large-scale deployments before 2020, according to a February 2019 McKinsey study. The rest of North American carriers surveyed plan to do so by year-end 2022. Worldwide, 31% predict they'll have large-scale roll-outs before 2020, 61% believe they will achieve that point by the end of 2022 and 8% expect it will happen until year-end 2025, the McKinsey survey said.
Two thirds of organizations will deploy 5G by 2020, Gartner found. "Private networks for enterprises will be the most direct option for businesses that want to benefit from 5G capabilities early on," said Sylvain Fabre, senior research director at Gartner, in a statement. "These networks may be offered not only by communications service providers (CSPs) but also directly by infrastructure vendors -- and not just by the traditional large vendors of infrastructure, but also by suppliers with cloud and software backgrounds."
Building blocks: 5G millimeter wave and fiber
Fiber is a long-standing element of 5G infrastructure: 5G millimeter wave can be equally important, especially for certain use cases. Providers' infrastructure investments mean today's SMBs and consumers can expect 1 Gbps service -- and in a growing number of nations, from an increasing number of providers, they can pay for 10 Gbps. In the case of residential subscribers, there may not be a use case yet, but 5G and it's as-yet-unknown capabilities drive network investment from both fixed- and wireless operators.
Fifth-generation wireless systems provide the high speeds, massive bandwidths and almost non-existent latency necessary to push the true potential of real-time data into real-world manifestations. Any broadband supplier that doesnít offer 5G connectivity beyond fiber will likely find themselves left in the dust of a quickly remodeled world.
For telecoms and ISPs, 5G wireless represents greater operational efficiencies, better customer experiences and a lower cost per bit provided. On the consumer side, untapped higher frequencies offer more capacity for larger, faster data transfers, ultrahigh-quality video streaming, and new customizable features, among other new capabilities. Meeting these consumer demands enables telecoms and ISPs to rebrand their businesses and avoid the dreaded "dumb pipes" fate that the lack of brand differentiators foretells.
On the commercial side, additional data sources, analytics, edge computing, machine learning (ML), and Internet-of-Things (IoT) deployments place much higher bandwidth and lower latency burdens on wireless networks. For example, even IoTís need for routine maintenance, updates, patches and upgrades can be automated using ML-based predictive and prescriptive analytics, whether that applies to a smart TV in a consumerís home, thousands of sensors in a windmill farm or to a part on a plane in flight.
In sum, 5G wireless broadband is critical to many industries.
Technically speaking
Mobile operators are best positioned to make the most of 5G, according to GSMA, which represents mobile operators and mobile ecosystems worldwide. The organization discourages regulators from reserving spectrum for verticals, favoring leasing options for verticals through mobile operators instead. Specifically, GMSA advocates regulators in any country "make available 80-100 MHz of contiguous spectrum per operator in prime 5G mid-bands (e.g. 3.5 GHz) and around 1 GHz per operator in millimeter wave bands (i.e. above 24 GHz)."
The FCC has made auctioning high-band spectrum a priority. The agency is releasing almost 5 gigahertz of 5G spectrum into the market -- more than all other flexible use bands combined -- as part of its Facilitate America's Superiority in 5G Technology Plan (the 5G FAST Plan). Other countries are doing or working towards something similar.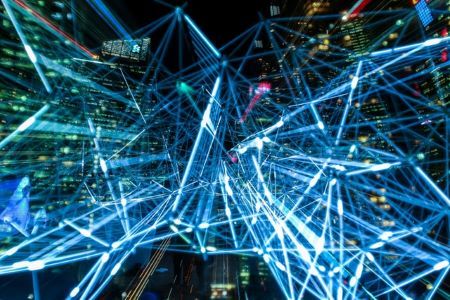 The reason for speeding millimeter wave bands to market is relatively simple: the higher the frequency, the more megahertz, the greater the possibilities. Thatís why there is demand for 5G in fixed wireless as well as in mobile. Consumers and enterprises want more services, the types of services only 5G high can deliver.
In fact, "interest in 5G rose across all age groups over the past year reaching 60 percent for consumers overall," according to a Deloitte report.
In response, "more than 20 wireless network operators having launched 5G networks across almost 300 locations around the world. Those statistics, paired with 26 vendors planning or offering 5G devices across eight different form factors, certainly indicates momentum...," Light Reading reported.
Challenges and 5G millimeter wave solutions
Millimeter wave bands are lightning fast with almost no latency and can carry very large data loads. But there are challenges to overcome as well. Chiefly, the signal can be blocked or weakened by a wall or window, absorbed by concrete, or bounce off metal or another structure. These are unacceptable situations but not insurmountable problems.
To address these challenges, the performance of the technology comes into play with operators and vendors placing a key focus on the link budget capabilities: In other words, how far can you reach with a certain radio frequency performance using reasonable power consumption at the right cost?
For example, a common metalized or double-paned glass window in a consumerís home are eliminated as obstructions by amplifying the signal using repeaters outside the window. Once the mmWave is inside the house, multiple devices can connect to it with ease and without disruption or speed impediments. The key benefit of this approach is operators can keep control of a subscriber network and relationship from end-to end.
For larger venues like hotels and conference centers, it is necessary to restructure resources in order to serve many users and devices. Providing a broadband connection at the speed of a gigabit per second generally requires distributed data hotspots inside the structure. Data traffic can be offloaded from a macro base station at the system level and connected through smaller, distributed hotspots in the building.
These use cases require a small foot print of the technology in combination with the right performance characteristics, to enable flexible and seamless deployments to cater for true 5G broadband services. Traditionally a smaller footprint induces a tighter integration without sacrificing performance.
5G is also a new technology that will find new efficiencies and thus lower costs and higher margins as it matures. For now, itís often cobbled onto existing tech and distribution models to make it available quick enough to meet demand. That makes delivery more complex.
For example, higher frequencies donít reach as far as lower frequencies. Think of it like AM and FM radio. FM radio, a lower frequency broadcast signal, reaches much further than AM radio. Itís an appropriate analogy, given that 5G NR means 5G New Radio, and that is the form of 5G wireless that telecoms use.
But multiple real-world examples are quickly evolving. Sivers IMA, one of the worldís leading RF suppliers has, for example, announced several mmWave design wins throughout the US and Europe, with a number of global broadband wireless access system suppliers using the 5G millimeter wave frequencies. In addition, Sivers IMA teamed up on a 5G joint-development project with Ampleon for 5G base stations. Top-tier OEMs want world-class, state-of-the-art mmWave technology for 5G: Under this agreement, Ampleon will include Sivers IMA technology in their base station offering.
"Millimeter wave is key to 5G, a path to extending the reach of wireless broadband service -- and opening new opportunities for operators around the globe," said Anders Storm, CEO at Sivers IMA. "The challenge is to master this technology to perform with high quality in all the interesting use cases. We see that teams, like our own, with vast millimeter wave expertise and experience, is making a true difference when we prove ourselves within the eco-system."
With headquarters in Stockholm, Sivers IMA, and wholly owned subsidiary CST Global, is a leading and internationally renowned supplier, publicly traded under SIVE at Nasdaq First North Stockholm. The company develops, manufactures and sells cutting-edge chips, components, modules and subsystems based on proprietary advanced semiconductor technology in microwave, millimeter wave and optical semiconductors.
There are different means of addressing 5G wireless reach and coverage now, including using small cells. But there are also new developments emerging that are intended to reduce complexity and increase efficiencies. Generally, they are built to achieve three main goals: integration of the elements, improved transmission power, and improved receiver performance.
By taking each of these important steps to negate known issues, amplify known advantages, and mature the technology to greater efficiencies, operators and carriers can better monetize their 5G investments and related new services.
— Pam Baker is freelance technology and business writer. Follow her on Twitter @Bakercom1.
This content is sponsored by Sivers IMA.