AUSTIN -- Big Communications Event -- The telecom industry needs to address a fiber access gap based on outdated assumptions that the demand for fiber is tied to the size of buildings or the number of employees a business has, Spectrum Enterprise EVP Phil Meeks said at the Big Communications Event (BCE) on Wednesday.
Industries of all types are evolving and becoming more dependent on access to bandwidth, and in many cases -- Meeks used healthcare as an example -- there is a mission-critical need for high-bandwidth applications at even small offices with a handful of employees.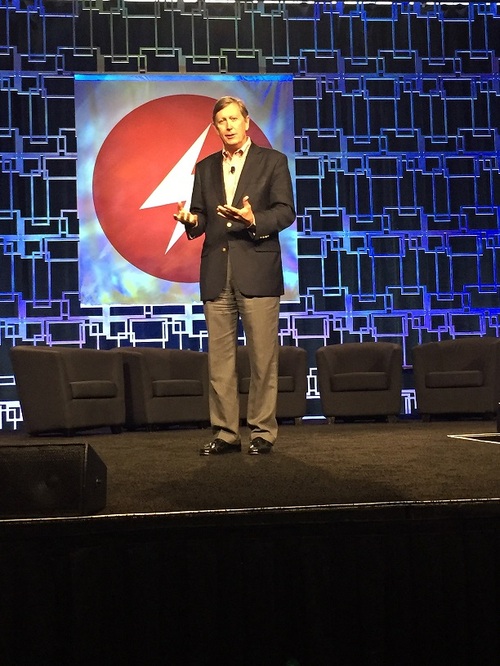 "Less than half of buildings with 20 to 50 employees have access to fiber," the Spectrum Enterprise executive said. "That means the majority of small doctors' offices won't have the bandwidth they need. This industry-access gap translates into significant challenges for the changing landscapes for all businesses. How can an ecosystem grow without significant access to bandwidth? They can't."
That applies not just to healthcare but to almost every industry today, including retail, banking, insurance and more, Meeks said.
"Industries are evolving and ecosystems are expanding; companies of all sizes are becoming more interdependent," he commented. "Digital infrastructure has opened the doors, and there is no turning back."
Spectrum Enterprise's response is to invest $1 billion a year in taking fiber deeper into its network and try to connect more of those customers who have high-bandwidth needs, regardless of the size building or office in which they work, Meeks said.
He also challenged the telecom industry to do a better job of delivering a good client experience, which goes well beyond technology to include actually listening to customer feedback on multiple channels -- not just calls to the call center -- and adopting a closed-loop approach to changing processes and procedures in direct response to that feedback.
— Carol Wilson, Editor-at-Large, Light Reading