The Dutch have spent the last thousand years trading on their location as the gateway to Europe and with a 100% digital telecom network that ranks among the world's best for quality, speed and reliability, the country's 21st-century connectivity is still its most valuable asset.
With the highest broadband penetration per capita in the world -- 99% of all households -- and home to one of the most advanced markets for data center operations in Europe, the Netherlands brands itself the digital gateway to Europe. About one-third of all European data centers are located in the Amsterdam area and take advantage of AMS-IX -- the world's largest Internet exchange.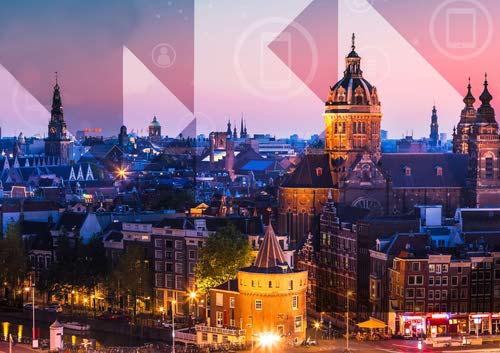 By any metric the country is considered one of the most wired on the planet. Its average broadband speeds are ranked well inside the top ten globally, topping 35.9 Mbit/s, just below Belgium, Norway, and Sweden and ahead of countries such as Luxembourg and Hungary (from data collected by M-Lab -- a Google Open Source Research and Princeton University's PlanetLab partnership -- and compiled by UK broadband comparison site Cable). Google recently bought 70 hectares of land in the Netherlands as it explores options for constructing more data centers across Europe.
The Dutch government has opted for a market-based infrastructure rollout that puts the emphasis on the role of regional and local players. Predominantly, the rollout is being undertaken by private players.
As with most EU countries, one of the major trends is fixed-mobile convergence, with operator KPN claiming that 40% of its fixed broadband households have subscribed to a fixed-mobile bundle.
For more on why the Netherlands is an example for other nations to follow, download this exclusive report from Broadband World Forum, covering:
Broadband strategy
Cable dominance
The mobile market
5G rollout
This report is available exclusively here and is one of a range of reports and insights from Broadband World Forum, the world's largest event to focus purely on the networks taking place at the Messe Berlin, October 23-25. Attendance at the event is free, so why not claim your free visitor pass today? Get yours here.
— Niall Hunt, Digital Lead, Content & Communities, KNect365. Follow him on Twitter @Niall_Hunt and learn more about Broadband World Forum here.