To meet the diverse ultra-broadband needs of customers and situations, AT&T is investing in multiple technologies and open standards ranging from fiber to satellite to copper and G.fast.
The ability to leverage different approaches to customer needs is critical in today's complex, competitive connectivity market, says Andre Fuetsch, president of AT&T Labs in a recent interview with UBB2020 Editor Alison Diana.
Having addressed AirGig, in part two of this interview Fuetsch discussed the company's broadband offerings, growth plans and industry challenges and the broadband operator's similarities to Federal Express. (See AT&T's Fuetsch on AirGig's Powerful Future.)
UBB2020: AT&T has aggressive plans for fiber. Can you explain?
Andre Fuetsch: Think about it this way: Part of the overall economics in serving our customers -- I like to use the analogy that we're sort of like UPS or FedEx: We're in the information logistics business -- we're not just delivering packages. We're delivering information, we're delivering bits and an experience. It's not like you can have just one kind of truck rolling around. You need all kinds of different vehicles to deliver the payload. Just as FedEx has planes and trucks and cars and what have you, we have our different forms of access technology.
So we have fiber to the home: We have almost 4 million customer locations today and we expect, in the next 30 to 36 months to be at 12.5 million. We also have our small cells that are being deployed. We have our 5G technology trials that are going, which will, once standards are complete, go to full 5G deployment. And we also have our LTE network, which isn't going away any time soon. We just built it, right? We want to get as much return on that investment as possible.
What's great about LTE is there are some advances -- like LTE Licensed Assisted Access -- which will allow us to bond multiple spectrum carriers together to provide more speed to our LTE network. We have many arrows in our quiver to provide competitive speed and we're not a one-trick pony like some of the competition, where they're just wireless. For some of our customers that are served with copper, we're looking at new technologies like G.fast. That can deliver upwards of 100 megabits to a gig, depending on the length and condition of the wire. We've got this really wide array or large quiver of solutions to offer customers.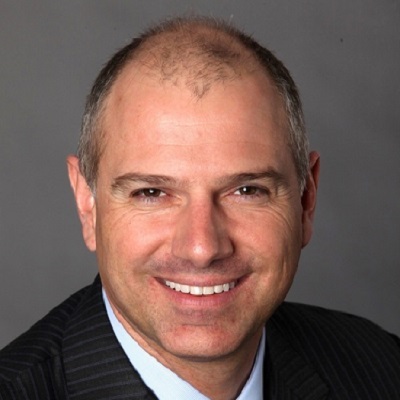 UBB2020: Can you expand on what AT&T has been up to with G.fast?
Fuetsch: We did quite a bit of trialing last year. It works really well, particularly in multiple dwelling units like apartment buildings and condos. It's a technology that can deliver very fast speed. We do have deployments going out this year; I can't give specifics out yet. But it is a major part of our access strategy.
UBB2020: How does AT&T define the most appropriate broadband strategy in a particular situation?
Fuetsch: Copper-based technology is preferred for DSL. We have the capability to do copper-paired bonding, so that's one approach to get more speed. If it's a new area, a new subdivision, we may just pull fiber. It really all depends on the particular location and the economics around those locations but really, most importantly, what is the customer demand?
When we introduced AT&T Fiber -- fiber to the home -- in Austin, Texas, we were there alongside Google Fiber and we were going neighborhood to neighborhood, door to door, to see what customers would be willing to sign up for higher speed services. Once we saw enough customers were interested in a neighborhood, we would actually deliver. It's a mix of customer demand, the economics and the obligations we have to serve some of these regions anyway. Those all go into the decision-making tree which determines what we deploy.
In addition, we also have satellite. We provide DirecTV via satellite. Many of our customers are served by multiple access technologies.
UBB2020: What would you say are the biggest challenges the industry faces to widespread broadband adoption?
Fuetsch: We, as a company, are committed to delivering the best quality service to as many customers as possible. A lot of the [challenges] are we have a tremendous amount of diversity in the living units we serve, from rural units to incredibly dense urban locations. There isn't a one size fits all technology that works.
The problems we've had with all these technologies is, at least traditionally, there's an awful lot of proprietary technology out there that worked well in very niche ways but our architectural approach and part of our principal is to use more open, disaggregated architectural solutions that really leverage as much software versus hardware, that leverage open source software as opposed to proprietary software, and we believe that also lowers the entry barriers for innovators to enter these spaces.
You'll see a tremendous amount of momentum in NFV and SDN because it was no longer locked up by traditional, incumbent suppliers out there because open source has really opened up the door. This is what is going to make 5G, AirGig, all these different technologies much more economic and much more pervasive to deploy. I would say, in terms of challenges, really opening up these areas is where we need to go to push broadband technologies closer and closer to every potential customer out there.
Related posts:
— Alison Diana, Editor, UBB2020. Follow us on Twitter @UBB2020 or @alisoncdiana