As CEO of NTCA, Shirley Bloomfield represents more than 800 independent, community-based service providers in their efforts to deliver ultra-broadband to the most remote regions of the US.
Like their urban counterparts, these rural providers face high fiber costs, bureaucracy and regulations. But they also must adapt to short roll-out seasons in some climates, overcome recruitment challenges and determine how to earn revenue from sparsely populated regions. I spoke recently with Bloomfield to discuss NTCA - The Rural Broadband Association 's goals and the state of rural broadband today. Here is the conversation, edited for space.
UBB2020: Please could you describe the overarching goals NTCA has for 2017?
Shirley Bloomfield: On the universal service front, the FCC made huge progress in 2016 in the area of reform but there are still some issues in terms of finishing some of the details of the orders. We're really hopeful Chairman Pai will take this over the finish line. Making sure there is sufficient budget for universal service is vital. It's easy to quantify there isn't enough support to do all the things the FCC had anticipated doing with universal service: That whole umbrella is probably Job One for us.
Job Two: Both the administration and Democrats in Congress in particular have been talking a lot about infrastructure proposal, and we need to make sure broadband is considered up there on anything to do with infrastructure. After all, infrastructure in this day and age is not just roads and bridges. We're spending a lot of time focusing on that with the hope something gets off the ground. Job Three is cyber. That's one of those things where you can be up on a podium and as soon as you say the word, people start looking down at their phones saying, "Please don't go there." But cybersecurity reform is essential. There's only so much small [telecom] companies can do. There are a lot of folk with great ideas, but they often require a staff of folk 24/7. Fourth, we're focusing on business opportunities. We hope to see enough regulatory certainty so we can pivot to topics like how to monetize networks, scope and scale, services [NTCA members] are uniquely positioned to provide and deal making.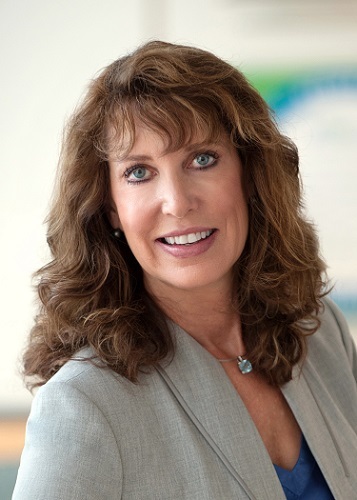 UBB2020: What are the biggest challenges facing rural telecom providers today?
Bloomfield: Recently I had the opportunity to spend time with all different kinds of carriers. The thing that separates NTCA member companies is the challenge of how to overcome density -- or the lack, thereof. Verizon has several hundred customers on a mile of wire; my companies have an average of five or six customers but the cost doesn't change. It's a handicap of distance and how do you overcome it in areas that don't have a market model that works. That's why large carriers, years ago, decided not to supply those areas.
One, they've got to deploy the networks and two, you've then got to operate those systems. Both of those are really significant challenges. Part of the problem is, when they're making multi-million-dollar investments you've got to know what you're going to recover and where you're going to recover it from. Because of the low density you can't recover it all from customers. And if you could, you'd have competition.
UBB2020: So what's the secret sauce?
Bloomfield: I would say at the end of the day it's all about fiber; whether we talk about wireless or other solutions, fiber is key. But there are some technologies that give our members the ability to monetize analytics and I think there are things small companies can do that are cost effective, that can evaluate what customers are doing and the hours they're peaking and ensure they're on the right plan.
UBB2020: Your 2015 study found the cost of deploying fiber networks was prohibitive: Has that situation changed in the past 12 months or so?
Bloomfield: The bad news is it hasn't changed. It still costs a lot. Any network is pretty expensive. Look at Google Fiber. I thought it was really eye opening when they started pulling back on some of their deployments. We were like, "That's a V8 moment; yeah, fiber's expensive." Even if people start talking about 5G in rural America, it's going to be really expensive in rural America. You can't do a lot of the data 5 is able to carry. It won't work over spectrum so you need that fiber infrastructure below it. We're always in a situation where we're trying explain that to do wireless needs wires. I've drawn a lot of pictures for policy makers.
We also find situations like last time there was a stimulus program that prompted a big rush on fiber. Since large guys buy more, my guys are at the bottom of the supply chain. So not only is it expensive, there can be a long wait to get it. And some regions like Montana or South Dakota have a very short build season.
UBB2020: What skillsets are rural telecoms seeking from new or existing employees?
Bloomfield: We do a jobs board and we run an executive recruiting service so we get an interesting window into what they're looking for. People who understand telecom finance are really critical. With USF reform, operating expense reform, there's probably more focus on the finance piece but at the same time telecom finance is still really arcane. We find operators struggle to find people for that position. You have folks who are the old school techs and one of the biggest challenges is moving those folks or getting them retrained to understand the Internet world. It's a really different world. You're used to hitching up a telephone; you've now got to understand modems and wireless.
There are also marketing positions: How do you market? How do you differentiate yourself? I look at marketing on social media and how to be where your customers are. When we start to look at that next generation of customers -- who are willing to spend a lot on telecom and broadband -- those are all some of the most pressing areas.
UBB2020: What about actual recruitment: How tough is that for rural providers?
Bloomfield: It's tough. Let's say you just finished an associate degree in Internet technology and you've got a choice between Chicago and eastern Kansas where it might be an hour and a half to the nearest Walmart. If you have a family, you're also considering schools and activities.
We encourage our folks to think about where they can be innovative in areas like telemedicine and connecting schools and doing amazing things in distance learning. Some of those "obstacles" then drop by the way. On the flip side of working for a rural provider, you're going to a great community and people really care about each other. Through the trade association we offer a package of benefits -- a defined benefit plan which is a pension, unique and comprehensive healthcare -- to members to make jobs more attractive. You're probably also not paying the salaries the large carriers are paying -- but you need the same talent.
UBB2020: What role can partnerships play?
Bloomfield: We're rolling out a few initiatives like a web portal that will allow rural utilities working for a partner to put something online -- BroadbandMatch.com -- so we hopefully can take the personalities out of [partnering]. There are many situations where someone says, "I need broadband and I don't necessarily want to be a broadband operator." In about 30 states our members have joined together to form fiber networks. If you're in South Dakota, that entire state is wired with fiber and that's in thanks to all 15 of the [partner] companies putting their fiber in a pot to get, say, all the hospital systems in South Dakota on broadband or a piece of the FDA government contract. Nobody wants to deal with 800 telcos or broadband providers. We think a lot can be built on state fiber networks. Now we need to get a few more projects up and running.
Related posts:
— Alison Diana, Editor, UBB2020. Follow us on Twitter @UBB2020 or @alisoncdiana