The digital intelligence of smart homes is undoubtedly increasing, but so is the complexity for consumers who want all their gadgets and systems to work together. It's a significant enough challenge that Amazon, Apple, Google and the Zigbee Alliance have formed Project Connected Home over IP.
Project CHoIP -- as I'm going to call it, because I can -- announced that it "plans to develop and promote the adoption of a new, royalty-free connectivity standard to increase compatibility among smart home products, with security as a fundamental design tenet." And it's notable that in addition to the rival web services giants joining forces in an effort to alleviate the current situation, Zigbee Alliance board members such as NXP Semiconductors, Samsung SmartThings, Schneider Electric and Signify (formerly Philips Lighting) are in line to join the fray and contribute. See this press release for more details.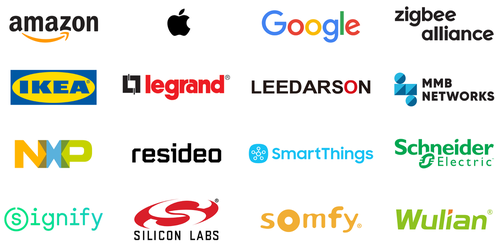 The move makes a lot of sense for all parties. Consumers are now faced with a baffling combination of products that might, or most likely not, work in harmony: Currently, consumers buying a digital home security system would have to consider whether it might work with existing smart home platforms such as Google Home or Amazon Echo. Finding common ground should help the market to grow at a faster pace.
Blake Kozak, principal analyst of Smart Home and Security Technology at IHS Markit Technology, notes in a blog post about the project that the current status quo, characterized by multiple specifications and implementations, has made it "expensive for manufacturers and service providers to support the various standards."
And, importantly, he notes that the project's work could be "an unequivocal game changer… if it removed the need for each device to have a dedicated app and allowed for full control of the device, regardless of platform." A single app to control all devices -- that would be truly useful.
So it'll be a while before the market knows whether this effort will have any meaningful impact: "Unless this new standard can remove some of the pain points and hoops consumers need to jump through in order to connect the devices… then unfortunately this standard could end up being just another cog in the wheel of an already super-saturated market," notes Kozak.
This isn't the only effort underway to simplify, and make the most of, the home network's potential: Verizon is urging the world's fixed broadband access network operators to support a residential gateway API development underway at open source group prpl Foundation in an effort to achieve consistency in what is a vital link between smart homes and network operators.
— Ray Le Maistre, Editor-in-Chief, Light Reading