Here's a quirky one to end the year with… Angie Communications, which refers to itself as "the world's largest telecoms start-up," has "announced the availability of 10-Gigabit fiber optic connections in 87 cities in the USA."
Eh? Who? What?
If you uttered any or all three of those then we're thinking the same thing.
The details of its plan can be found in this press release. The release includes a YouTube video presentation from CEO Neal Lachman, some colleagues and a former colleague, Diepak Kasi, who has now decided to become a life coach instead of running Angie's Dutch operation, that gives you an idea of what this company is about. Lachman's biography claims he "literally wrote 'the book' on communications infrastructures and business models for the 21st Century."
In a nutshell, the team at Angie (the name derives from NG for next generation) plans to use mostly existing fiber and millimeter wave radio links (for its Wireless Extreme service – a Gigabit service for $30 a month…) to provide very high speed broadband connections. It is set to deploy technology from a "pioneer" in wireless broadband technology called Elva-1, which has developed a 10 Gbit/s Outdoor Millimeter Wave Radio Link technology.
Angie isn't going to build all of the network it needs, though: It claims to have signed up 650 partners that will help launch its services, including Californian network operator Wilcon for part of its US rollout and Colt and Zayo in the UK.
So what about capital? How is all of this being funded? Lachman refers to himself and his former colleague Kasi as investors, but there are no details about funding rounds to be found on the company's website. Earlier in the year it announced an "investment agreement" for with a "real estate magnate" called Dr. Vishna Kanhai, who was to fund Angie and "arrange an investment totaling €150 million from international investors." However, that funding agreement announcement is no longer included in Angie's website though a tweet about it is still live.
Oh, and actor Rutger Hauer -- yes, replicant Roy Batty from Blade Runner -- was also an investor at some point.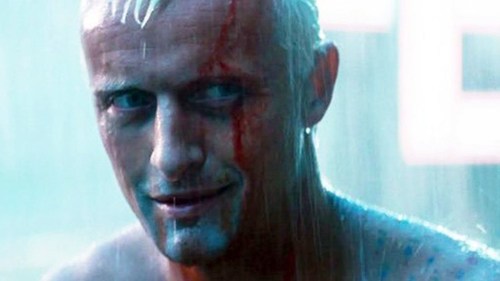 The company, which plans to offer services in the Netherlands and UK as well as the US, says it will be launching its "multi-nation marketing campaigns" in January 2017.
Let's see what happens. Maybe the Rolling Stones were prophetic when in 1972 they recorded the track Angie with the following lyrics in the first verse:
Angie, Angie
Where will it lead us from here
With no lovin' in our souls
And no money in our coats
— Ray Le Maistre,

, Editor-in-Chief, Light Reading