Ultra-broadband is hot -- we know this already and it's why we have this community devoted to all things ultra-broadband.
But what exactly do we mean by this term?
Well, in terms of a broadband service, we're talking about downstream services of greater than 100 Mbit/s over a fixed connection (fiber, copper, coax).
To many broadband service users, 100 Mbit/s would be an amazing service to have, but for some of the leading broadband service players that would be considered a low-end offering. Downstream speeds of hundreds of megabits per second are now on offer in many markets where there is strong competition between telco and cable operators, while gigabit broadband services are springing up all over the world. (See The State of Gigabit Broadband.)
And why stop there? Digicel in the Caribbean has already tested a 10Gbit/s service and shown that a 100Gbit/s broadband connection is possible, while Hong Kong Telecom has launched a 10Gbit/s offering. (See Broadband, Barbados & a 100G Breakthrough .)
How are such services enabled? There are a number of access technology options that network operators can deploy to enable ultra-broadband services, including G.fast (to turboboost copper lines), DOCSIS 3.0 and 3.1 for cable operators, and multiple variations of fiber-to-the-premises (including EPON, GPON, active Ethernet, XGS-PON, XG-PON1 and NG-PON2, to name the key ones).
Those technologies enable ultra-broadband connectivity and those connections, in turn, open up all manner of service and application possibilities, from smart home installations, ultra-high definition video, real-time gaming, multimedia business applications, e-health and many more, including (in the future) virtual reality. (And don't forget all of the services we haven't even thought of yet!)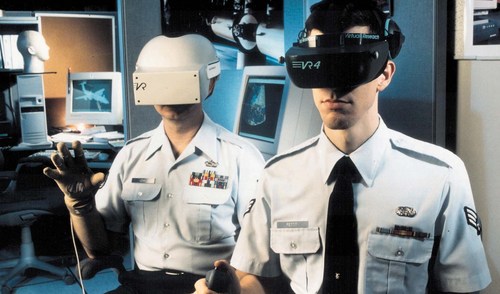 And like the rest of the communications sector, the ultra-broadband sector is embracing virtualization, with all the major network equipment companies introducing software-defined networking (SDN) capabilities to their broadband access platforms and initiatives such as CORD (Central Office Re-architected as a Datacenter) affecting network operator strategies. (See CORD Fuels Access Virtualization Push.)
Those fast access pipes are also, in my view, absolutely essential to the development and delivery of quality cloud services and, in the coming years, the applications and services that will come to define the 5G era: As I've noted before on Light Reading, network operators can't afford their fixed broadband access network to become the bottleneck that delays a 5G world.
More than ever before, ultra-broadband connectivity and the services it enables is of paramount importance to the healthy and profitable future of the communications sector and, more importantly, to enable the digital society that will impact every industry vertical and most people's lives.
And that's why we've launched this community. We look forward to bringing you all the key developments in the ultra-broadband market and tracking its evolution in the coming years. I look forward to your feedback -- please join in on the message boards below.
— Ray Le Maistre,

, Editor-in-Chief, Light Reading