BERLIN -- Broadband World Forum 2017 -- Customers of Australia's controversial National Broadband Network (NBN) will next year see another connectivity option added to the mix after the state-owned telco today announced plans to start providing Gfast-based services in some communities in 2018.
The update is no great surprise -- NBN Co Ltd. has been carrying out Gfast trials for some time -- but reflects growing confidence in the capability of Gfast technology following recent improvements to the standard.
Gfast will be used to serve some of the 1 million premises that NBN plans to cover using fiber-to-the-curb (FTTC) networks, although the company is not ready to disclose more specific figures. "There are no numbers at this stage," says JB Rousselot, NBN's chief strategy officer, in an interview with UBB2020. "It is finding where we can actually make that investment and we have to figure out where it is justifiable to make an investment early rather than wait for demand to materialize."
Where the technology does get deployed, NBN will extend fiber to distribution points near customer premises and rely on Gfast to pump up connections speeds over the final copper loop, using equipment from current broadband suppliers Adtran Inc. (Nasdaq: ADTN), Nokia Corp. (NYSE: NOK) and NetComm Wireless Ltd. .
The technology essentially works by increasing the frequency range over which broadband signals travel, and the network products being deployed by NBN are capable of provisioning services using the 212MHz range, in addition to the 106MHz band specified in the first iteration of Gfast, following recent standardization activities.
NBN is likely to launch FTTC services in the second quarter of 2018 and will probably introduce Gfast-based broadband services in the second half of the year, Rousselot tells UBB2020.
It could potentially boost connection speeds for customers to gigabit levels, he says. "The question is, when does the market actually require those speeds? Today, 80% of our 3 million customers are buying a service of 25 Mbit/s or less."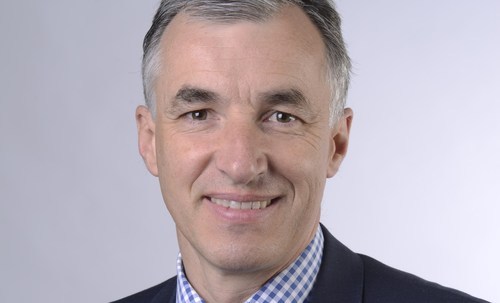 Using a diverse range of broadband technologies, including cable and wireless options, NBN operates solely as a wholesale company, selling capacity to retail service providers (RSPs) throughout Australia. Today, there are as many as 180 RSPs on its network, although just four players account for about 90% of connections.
The project remains hugely controversial because of the cost to the Australian taxpayer, now estimated at about A$49 billion (US$38 billion). Mainstream press reports have recently suggested customers are not getting the speeds they sign up for, with RSPs unwilling to pay high wholesale rates -- the so-called connectivity virtual circuit (CVC) charge -- for additional capacity.
"That is one of the contributing factors," admits Rousselot, while denying that NBN is to blame for poor customer experience.
"We have customers connected to the FTTP [fiber-to-the-premises] part of the network and we know that is never congested and yet still people are complaining about getting the speeds they want," he says. "At that point we say you should talk to the RSP because that congestion, or that slow speed, is definitely not created by our bit of the chain."
---
The rollout of Gigabit broadband access networks is spreading. Find out what's happening where in our dedicated Gigabit Cities content channel here on Light Reading.
---
While Gfast will increase spending needs in areas where it is used, Rousselot does not expect it to have major implications for capital expenditure or deployment targets. "We managed to save money in other areas and are putting that into Gfast and FTTC," he says. "It does not put our network rollout completion target of 2020 at risk."
Last year, Rousselot said NBN would need to speed up the pace of deployment and customer activations to hit the 2020 target, and the operator appears to have made good progress on that front. It recently passed the halfway market in terms of connections, with more than 6 million premises hooked up to its network, and expects to add more than 4 million connections during the next two years. (See NBN Must Speed Up to Hit 2020 Targets, Says Senior Exec.)
Even so, he acknowledges that NBN faces a big challenge from the emerging 5G mobile standard and that it will need to grow its base of heavier-spending business customers to make its efforts pay off in the long run.
"Customer numbers are on track at this stage but a potential uncertainty is 5G and that technology being used to deliver home broadband using fixed wireless," he says. "On the revenue front, a big chunk will rely on our ability to grow business customers, which have higher ARPU [average revenue per user] than residential customers."
Rousselot says the company recently hired a senior executive to look specifically at addressing the needs of business customers "so that we don't lose focus there."
— Iain Morris, News Editor, Light Reading