FRANKFURT -- Ultra-Broadband Forum 2016 -- ITU Secretary General Houlin Zhao has said it will be difficult to hit broadband goals over the next few years unless national governments create better conditions for telco investors.
The International Telecommunication Union (ITU) wants to see broadband penetration rise from 41% of global households at the end of 2015 to 55% by 2020 and has estimated this could cost more than $450 billion over the next five years.
Speaking at Huawei Technologies Co. Ltd. 's Ultra-Broadband Forum in Frankfurt earlier today, Zhao said the money needs to come from a mixture of public and private sector sources but expressed misgivings about the current market environment.
"There is a misperception that telcos are rich everywhere in the world and that their business is a goldmine," he told conference attendees. "I try to convince heads of state this is not 100% true and that they face big challenges."
Such challenges include demand for higher-speed offerings and network upgrades despite consumers' unwillingness to increase spending on broadband services.
Zhao also highlighted the rise of over-the-top players as a further issue for the telco community but said he was encouraged by his observations of the Chinese market, where there are signs of collaboration between operators and OTT companies.
"I was surprised that Chinese operators don't see a problem with OTT players such as Alibaba and Tencent and think they can work together," he said.
In Europe, in particular, there have recently been complaints that OTT companies are now emerging as communications service providers in their own right and yet face less heavy-handed regulations than traditional telcos.
"In the near future it is still telcos that will do the major investment in broadband and so we have to support them," said Zhao. "[But] we have to address this issue between OTTs and telcos because in long run they are complementary."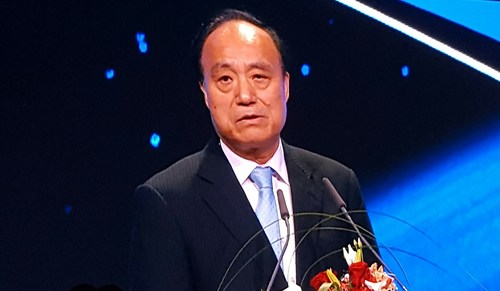 The ITU is especially concerned about boosting broadband availability in less developed markets, having estimated that a 10% increase in broadband penetration spurs 1.5% growth in GDP.
"Broadband is a facilitator of socio-economic development and without ICT development that won't be achieved," said Zhao.
Besides calling for an improvement in the regulatory environment, Zhao also wants to see governments commit more public sector funds to the rollout of broadband infrastructure.
Speaking after Zhao, Luis Neves, an executive vice president at Germany's Deutsche Telekom AG (NYSE: DT), also lashed out at policymakers on broadband, saying governments were failing to recognize the transformative power of technology.
"In our research we concluded that if we don't embrace broadband then we will lose 12% of GDP growth potential globally," he said. "This will only be realized if we convince policymakers to support broadband deployment."
— Iain Morris,

, News Editor, Light Reading