Managed Wi-Fi: Why It's Never Been More Important
Date:
Tuesday, November 3, 2020
Time:
12:00 p.m. New York/ 5:00 p.m. London

Subscribers want two things: reliable Wi-Fi and continuous coverage for all of their connected devices. To get this, many customers will purchase third-party Wi-Fi routers and gateways from their local consumer electronics retailer. And while these may work, the data shows that most subscribers usually call their service providers when they experience service or security issues with these third-party systems.
It doesn't have to be this way. By offering a managed Wi-Fi solution, service providers can avoid the pain of trying to resolve issues caused by these consumer-grade routers and offer a solution that delivers their subscribers the ultimate Wi-Fi experience – while also generating new streams of revenue.
Join us for this webinar to understand:
What is managed Wi-Fi and why you should consider using it
How the Wi-Fi 6 standard impacts managed Wi-Fi
How subscribers can benefit from managed Wi-Fi
Speakers

Alan Breznick, Cable/Video Practice Leader, Light Reading | bio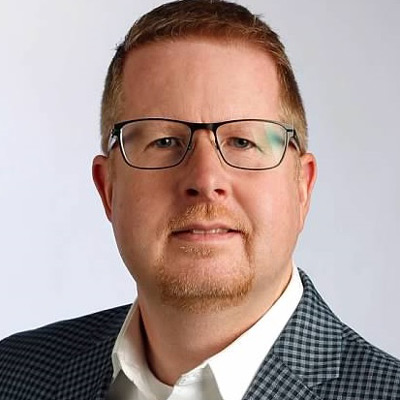 Greg Owens, Senior Director, Product Marketing, Calix | bio
Alan Breznick has tracked the media, telecommunications, broadband, and consumer electronics industries for more than 20 years. Before switching over to Heavy Reading in 2007, he was the original editor of Light Reading Cable Website and founding author of Heavy Reading's Cable Industry Insider. At Heavy Reading, he primarily focuses on cable/MSO services, technologies, and networks, as well as IPTV infrastructure. Alan was formerly a broadband analyst for Kinetic Strategies and a contributing analyst for One Touch Intelligence. He previously reported for Communications Daily, Cable World, Multichannel News, Broadband Daily, Crain's New York Business, and Genuine Article Press, among other publications.
close this window
Greg Owens has 25 years of telecommunications and ICT industry experience, with the last several years focused on Customer Experience Management (CEM). As Senior Director, Product Marketing, for the Premises portfolio at Calix, Greg drives all aspects of marketing — from strategy, positioning and messaging development to market launch and campaign leadership.

Prior to joining Calix, Greg was Senior Director of Global Marketing for the Motive portfolio of CEM Solutions at Alcatel-Lucent. During a span of 15 years with Alcatel-Lucent, Greg also held positions in solutions marketing, customer marketing, media/analyst relations, and marketing communications.

Greg is currently serving his third consecutive term on the Board of Directors for the Broadband Multimedia Marketing Association (BMMA). He was also elected to three consecutive terms between 2008-2010.

Greg holds a Bachelor's degree from Wilfrid Laurier University in Waterloo, Ontario (Canada) and a Master's degree from the University of Ottawa. Greg has presented at dozens of conferences and industry forums internationally, including Mobile Asia Expo, CTIA, 4G World, NXTComm, IBC, RCA, Broadband Services, and TelcoTV.
close this window
Clarence Filsfils, a Cisco Systems Fellow, has a 25-year expertise leading innovation, productization, marketing and deployment for Cisco Systems.

Trusted and respected by key decision makers across major WEB/OTT, SP's and large Enterprises, Clarence enjoys working with these operators to listen to their needs and requirements, and then get things done from product design to deployment.

He invented the Segment Routing Technology (over 50 patents) and is leading its productization, marketing and deployment at record execution speed. For this contribution, he and his team received the Pioneer Award - Cisco's most prestigious award honoring innovative engineering. The award celebrates engineering contribution that brings growth in new markets, redefines current markets, and provides game-changing improvements to engineering productivity.

Previously, Clarence invented and led the Fast Routing Convergence Technology (over 30 patents) and was the lead designer for Cisco System's QoS (20 patents) and large-scale IP/MPLS deployments.

Clarence is a regular speaker at leading industry conferences. He holds over 195 patents and is a prolific writer, either in academic circle (Sigcomm 2015), or standard (25 RFC's) or books.

Clarence holds a PhD in Engineering Science, a Masters of Management from Solvay Business School and a Masters of Engineering in Computer Science from the University of Liege.
close this window
It's my 10th year with Cisco. Been an amazing journey so far. Part of automation group from day 1. Helped many SP and large enterprise customers setting up Cisco automation solution('s) and e2e integration with OSS/BSS systems.
close this window
Joe Mocerino oversees solutions strategy and marketing for the Fujitsu 1FINITY, Smart xHaul Transport and FLASHWAVE Packet Optical Portfolio. He has written numerous whitepapers and served in speaking roles for telecom and CATV forums, currently focusing on Mobile xhaul Optimization and service delivery. He has a 30-year track record in product line management, marketing, business development, sales, engineering and manufacturing. Joe's technology expertise includes Packet ONP, OTN, CPRI, SONET/SDH/PDH, DSL, WAN/mesh networks, packet networking and CATV headend optics platforms.
close this window
Clarke is Principal Architect of emerging technologies at Shaw Communications. In this role, he analyzes emerging technologies and works with senior executives to develop product strategy. Prior to Shaw, Clarke spent over a decade at CableLabs analyzing and developing new technologies for the cable television industry. He is a public speaker on the Internet of Things (IoT) and a board member of Open Connectivity Foundation (OCF), an international IoT standards organization. He has occasionally been a judge for the CES Innovation Awards. Clarke served on the board of directors of Universal Plug-n-Play Forum (UPnP), chaired the Technical Committee, and led the Internet of Things task force until UPnP was acquired by OCF. He currently chairs the developer tools group in OCF. He has also chaired various task forces related to video and television in the World Wide Web Consortium (W3C). He has developed key technologies for the delivery of IP video and other cable services through the web. In general, Clarke relishes developing connected services as they cross traditional product boundaries.

Over his career Clarke has worked in engineering, research, product management and strategy around digital media and communications at Shaw, CableLabs, MediaOne, SonicBlue and Qwest. He built the world's largest subwoofer and holds over twenty issued patents (and dozens not yet issued). In his spare time, he designs and builds home recording studios, theaters and other custom home improvements. He holds MSEE degrees from Brigham Young University and Georgia Tech and an MBA from the University of Colorado.
close this window


Webinar Archive Registration
To register for this webinar, please complete the form below. Take care to provide all required information (indicated in
red
). Press
Register
to complete your registration. If you have already registered for our site or for one of our webinars, you may
login
to register without re-entering your information.
Financial support for winning bids from more than a dozen smaller broadband players will be disbursed in 120 monthly payments, starting at the end of this month.
The cable operator is seeing a 'little bit of a slowdown in the net adds in the cable business' in the current quarter, but still expects 2021 growth to beat pre-COVID 2019 levels, CFO Mike Cavanagh told investors.
Kuiper Systems, Amazon's satellite broadband unit, counters that concerns about SpaceX's 'Gen2' plan for Starlink has nothing to do with slowing competition, but is about holding SpaceX to FCC rules.
Providing OneWeb with a big-name tenant, AT&T plans to tap into OneWeb's developing low-Earth orbit satellite broadband platform to serve businesses in remote parts of the US.
Amazon's Kuiper Systems wants the FCC to dismiss SpaceX's next-gen satellite broadband plans while SpaceX calls the complaint a delay tactic to slow competition and help Kuiper can catch up.
All resources
Wednesday, October 6, 2021
11:00 a.m. New York / 4:00 p.m. London
The demand for high-speed broadband services and hyperconnectivity has driven massive surges in network data usage like never before. Due to this trend, the networks of communications service providers (CSPs) are increasingly overburdened. Service providers need to optimize their networks to scale service delivery efficiently, while maximizing the opportunity to innovate at a rapid pace.
Learn how cloud-native containerized solutions can position CSP networks for long-term evolution and sustainable growth. Hear practical steps and flexible options for implementing a cloud-native PON solution in your network. Discover how to maximize operational resources and make way for enhanced applications, innovations and new use cases.
Topics to be covered include:
Microservices
Containerization
How to implement cloud-native containerized PON
The convergence of fiber and mobile networks