BBWN Bites: House adds broadband plans to HEROES Act
Also in this roundup: Cable One's stake in MBI; high valuations for rural broadband; Starlink plays recovery role; Belgium gets more fiber.
Democrats in the US House of Representatives this week passed an updated version of the HEROES Act, a second coronavirus relief package, this time with more specific attention paid to broadband. Emergency measures mentioned in the $2.2 trillion bill include providing households where a person has been laid off or furloughed with $50 per month for Internet service during the pandemic, requiring providers in the FCC's Lifeline program to provide those reliant on the program with unlimited data and minutes, and it provides state funding for the National Lifeline Eligibility Verifier. Additionally, the bill prohibits providers from terminating service or imposing late fees and controls costs on calls between incarcerated people and their families, among other concrete measures to help schools, libraries and tribal communities get connected during the pandemic.

A bill summary lists out: "$12 billion to close the homework gap by providing funding for Wi-Fi hotspots and connected devices for students and library patrons, $3 billion for emergency home connectivity, $200 million for telemedicine grants, and $24 million for broadband mapping." This updated bill provides $1.2 trillion less in relief overall than the original HEROES Act passed by the House and stalled in the Republican-led Senate. But it remains unclear if a $1.2 trillion concession is enough to get this bill and its broadband bits to a vote on the Senate floor.

It's been a bad year for... everyone and everything. But if you're looking for a silver lining you could find it in a new report from CoBank Knowledge Exchange, a unit of rural broadband lender CoBank. That study shows that rural broadband valuations have remained at "elevated" levels over the last year and are likely to stay at these levels. This is due to a growing need for and interest in telecom assets. The report says that investors remain confident in the rural broadband market because of high demand and more willingness from legislators to provide funding for rural broadband. Hopefully that elevated enthusiasm translates to reliable infrastructure and connectivity for those who need it most.

Reflecting that growing interest in rural broadband, Cable One announced it is dropping $574.1 million to purchase a 45% minority stake in Mega Broadband Investments Holding (MBI), parent company of Vyve Broadband. "This strategic investment in MBI reflects a continuation of our commitment to provide rural America with reliable high-speed internet service," Julie Laulis, Cable One's president and CEO, said in a statement. "MBI has developed an excellent network in geographies complementary to our existing footprint and we are excited to share in its future growth." As Jeff Baumgartner writes on Light Reading, MBI's network provides service to about 630,000 homes in rural parts of over a dozen states, while Cable One serves over 900,000 in 21 states. (See Cable One swings deal for big piece of Mega Broadband.)

SpaceX's Starlink has begun to serve a legitimate purpose beyond providing us with fun satellite blastoff videos every week or so. This week it was reported that SpaceX is working with the Washington Emergency Management Division to provide Starlink satellite Internet at no cost to a town destroyed by the recent wildfire. For more on the latest with Starlink and where it's going, check out my conversation with Light Reading's Mike Dano on the "What's the Story?" podcast: Podcast: What's the story with Starlink?

As part of its "Fiber for Belgium" program, Belgium operator Proximus announced it is bringing fiber to the port city of Ostend, with plans to provide coverage to more than 40,000 Ostend homes and businesses by the end of 2022. In a statement, the operator said "most of the city will be covered" in 2021, with fiber roll-out in the borough of Mariakerke to be completed in 2022. "The city of Ostend wants to be a 'smart city', firmly rooted in the present but with an eye on the future... Taking digital lessons, streaming, surfing and gaming, while other devices with artificial intelligence function as well: fiber connections make all of this possible. I am happy with this acceleration, where by 2022 no less than 40,000 Ostend families and companies will be able to use this ultimate broadband network," said Bart Tommelein, Mayor of Ostend, in a statement. As per data released from FTTH Council Europe earlier this year, Belgium is the fastest growing fiber market in Europe.
— Nicole Ferraro, contributing editor, Light Reading
Frontier expects to emerge from Chapter 11 in early 2021.
Democratic lawmakers in the House Energy & Commerce committee are pressing the likes of Comcast, Altice USA, Charter, Cox and T-Mobile to detail their responses to the COVID-19 pandemic.
Vendor says low-cost coax testing device enables customers to verify a coax outlet before calling tech support and should help operators reduce unnecessary truck rolls and service calls.
Viasat urges FCC to take a close look at the potential environmental impact posed by Starlink's plans to deploy thousands of broadband satellites.
Starting at $19.99 per month, Fios Forward provides uncapped broadband service to new and existing qualified, low-income households.
All resources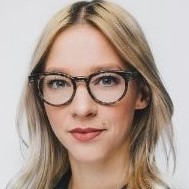 As the Senior Digital Experience Strategist at Canadian operator Rogers Communications, Lindsey Omelon build on her years of marketing experience to approach her strategy with a hybrid ...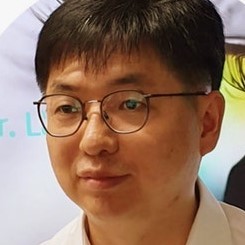 There's certainly no shortage of hype around the use of AI in the telecoms sector, but fewer instances of real-world deployments. South Korean national operator KT is one of those ...



Do a Google search of 'artificial intelligence broadband' and you'll get more than 9 million results in less than a second: The sheer volume of content out there shouldn't surprise anyone ...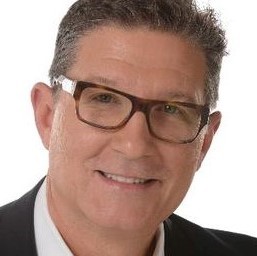 Comcast, like any other major communications service provider, is undergoing significant changes in the way it grows its business, how it runs its business and the technologies it uses to ...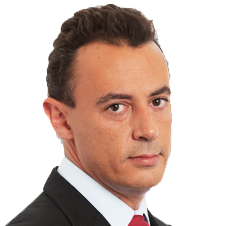 Five years ago, NOS board member Manuel Ramalho Eanes banked big on smart homes and smart cities.

All Broadband World Forum Perspectives
Thursday, December 17, 2020
12:00 p.m. New York / 5:00 p.m. London
Today's access network architecture is under mounting pressure due to a continued surge in the number of connected devices, a proliferation of bandwidth-intensive customer applications and dramatic shifts in usage patterns related to the pandemic, such as work-from-home and e-learning.
Learn why now is the right time for cable operators to build greenfield networks or expand their existing networks with 10G PON, arming customers with high-speed symmetrical broadband. Gain a clear understanding of the drivers impacting the access network and the various approaches being considered to deliver higher speed services. Plus, find out the best practices that operators are employing as they leverage the latest in passive optical technology to future-proof their networks.
Topics to be covered include:
Node + 0 (Fiber Deep)
DOCSIS 3.1, DOCSIS 4.0 (FDX/ESD)
FTTP and 10G PON
XGS-PON, NG-PON2
Provisioning 10G PON within a DOCSIS B/OSS environment